Accelerating Data Availability With Bware Labs Decentralized API Infrastructure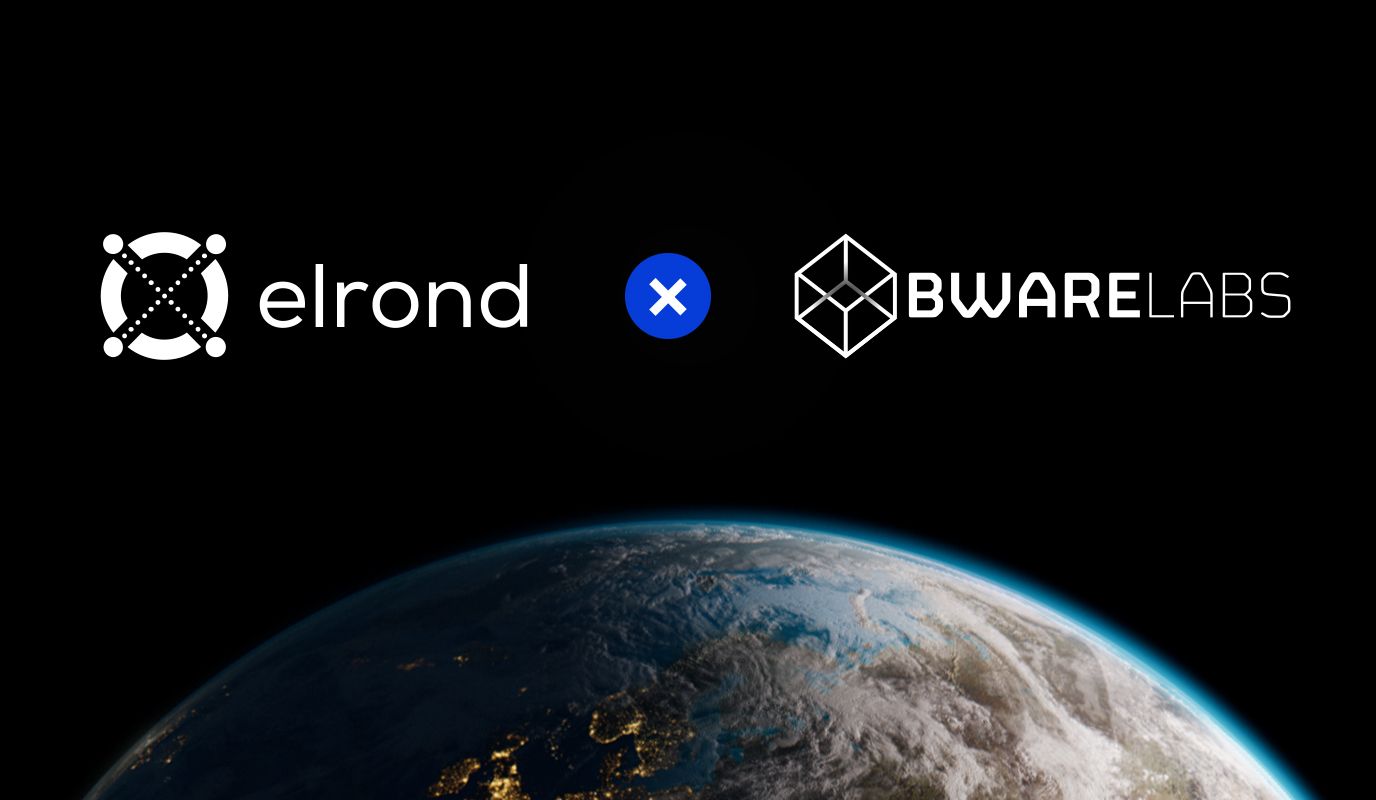 The Elrond Network is currently capable of processing 15,000 transactions per second. In a day, that's 1.3 billion transactions. In a year, that number becomes 473 billion transactions. Our scalable infrastructure allows for an increase of 5,000 TPS with each new shard, easily scaling beyond 100,000 TPS if needed, or 3.15 trillion transactions per year.
And that's only the "writing data" part of the equation. Arguably the more resource intensive part is the "reading data", because, in order for it to be efficient, it needs to be done reliably and at the same near-instantaneous speeds at which it is written.
Application developers looking to leverage the Elrond blockchain's performance would therefore have to build dedicated infrastructure that syncs with our mainnet and delivers data at the speed it is needed at. The associated time and cost might be an impediment for certain use cases, thus decreasing the area of applicability for our tech.
This is why we are excited to announce that Bware Labs will be providing on-demand access to Elrond Network data. In addition, they will also join the Elrond Validators community as a Staking Services Provider.
"The high throughput and low latency of our protocol are best put to use when the data that is processed can be served up immediately after it is produced. We are happy to see Bware Labs taking on this challenge, and we also welcome them in our Validators community." said Beniamin Mincu, Elrond CEO.
Bware Labs provides an interface between Blockchain APIs consumers and node providers with integrated payment options and verified reliability, all embedded within their platform and protocol service.
The collaboration will focus on making Elrond Network data available to applications requesting it via the Bware Labs APIs. This will allow data consumers to avoid infrastructure deployment and maintenance costs, and only pay what they need for their data access needs. Moreover, people just wanting to explore the Bware Labs platform will have a free tier subscription available.
The obvious synergies with operating Elrond Network infrastructure have also resulted in Bware Labs stepping up to become a Staking Provider for our ecosystem and offer non-custodial eGold delegation services to our community.
"By operating both Validator (write) and Observer (read) nodes, Bware Labs will be uniquely positioned to be a very effective provider for Elrond Network data and facilitate the applications using it to operate at an internet scale." said Flavian Manea, Bware Labs Co-Founder and CEO.
The collaboration is important for the Elrond ecosystem because it expands and accelerates Elrond data availability for developers and applications that require it for integration. In addition, the Elrond Validators community gains a new and important member that will help offer additional diversity and further decentralization to our infrastructure.
---
For more information, please visit us:
---
---
Latest news on Elrond
Check out our latest blog posts and updates