Utrust Integrates EGLD Payments! Time To Join The Web3 Merchant Waiting List And Tap Into The Multi-Trillion Dollar Crypto Opportunity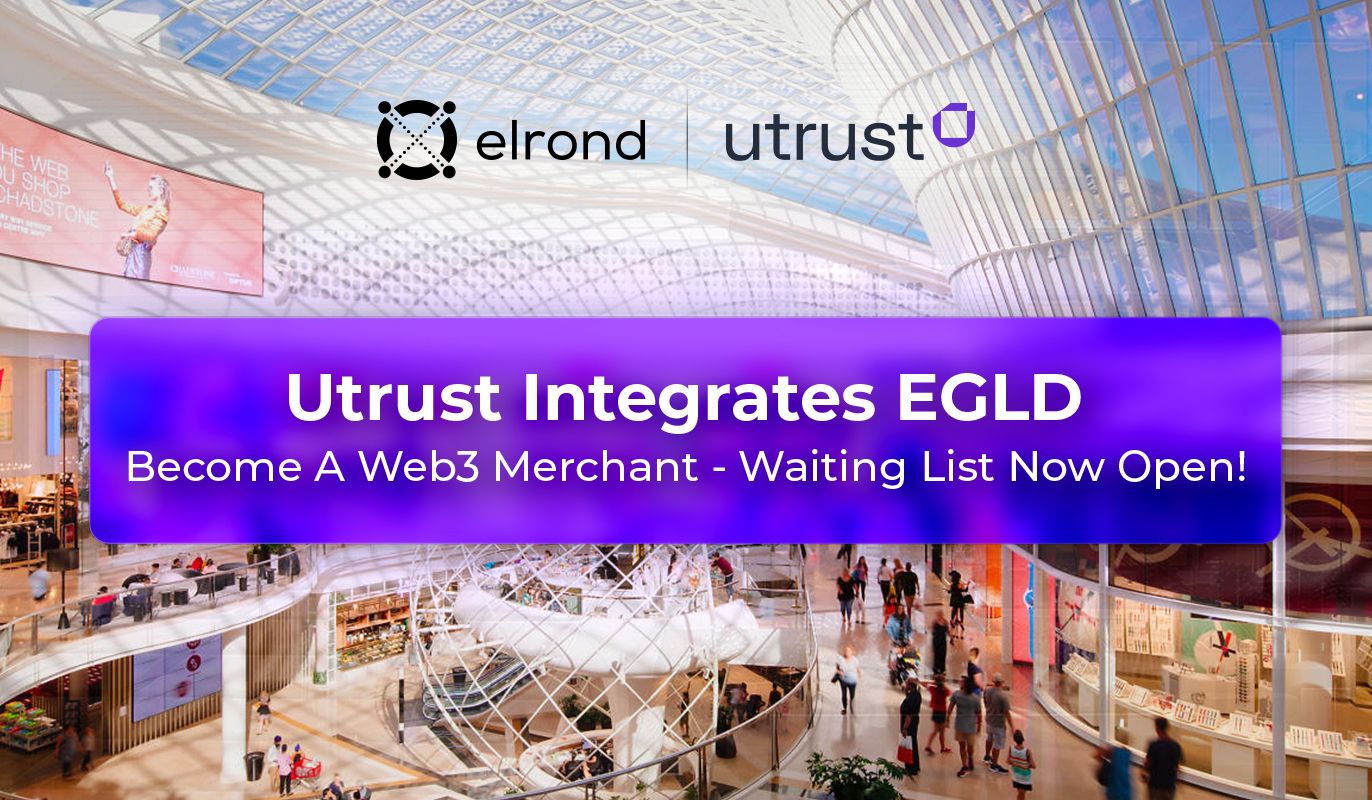 We're excited to announce that Utrust - the leading payment services provider that recently joined the Elrond family - has fully integrated native EGLD!
This means that more than 10,000+ Utrust-enabled businesses can already start accepting EGLD payments, which are then automatically settled in fiat in their bank accounts.
Better yet, it means that you can also join the waiting list to become a Web3 merchant yourself.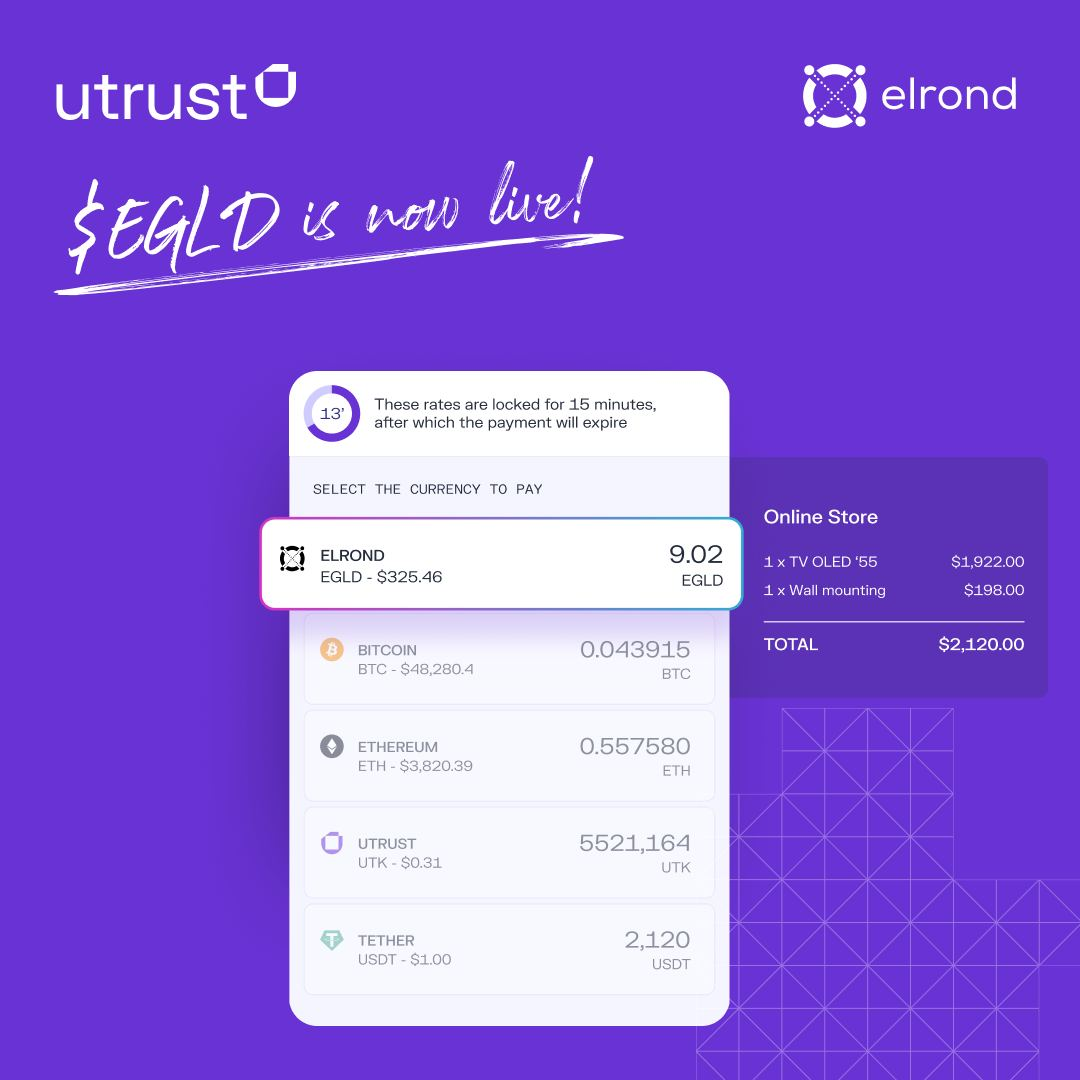 Here's how this can help you grow your business.
Cryptocurrency is a new form of money that represents a multi-trillion dollar opportunity. Any business can easily tap into it by using Utrust. Their core product's power comes from its simplicity: accept crypto, get paid in fiat.
Merchants integrating Utrust can therefore increase their revenue by catering to the needs of savvy consumers who understand the benefits of using cryptocurrencies for their purchases.
In doing so, the merchant does not need to call their accountant about different book-keeping or tax reporting, because none of that changes - fiat deposits are made for each purchase, just like with the other means of payment, but faster and cheaper.
Join the waiting list to become a Web3 merchant and get your business ahead of the digital transformation curve: http://elrond.com/utrustapply
You can learn more about what it means to become a Web3 merchant here: https://utrust.com/business/
---
For more information, please visit us:
---
---
Latest news on Elrond
Check out our latest blog posts and updates