Ashswap Is Building The First Stable Swap DEX on Elrond, Aimed At Providing Tighter Spreads With A Fraction Of The Liquidity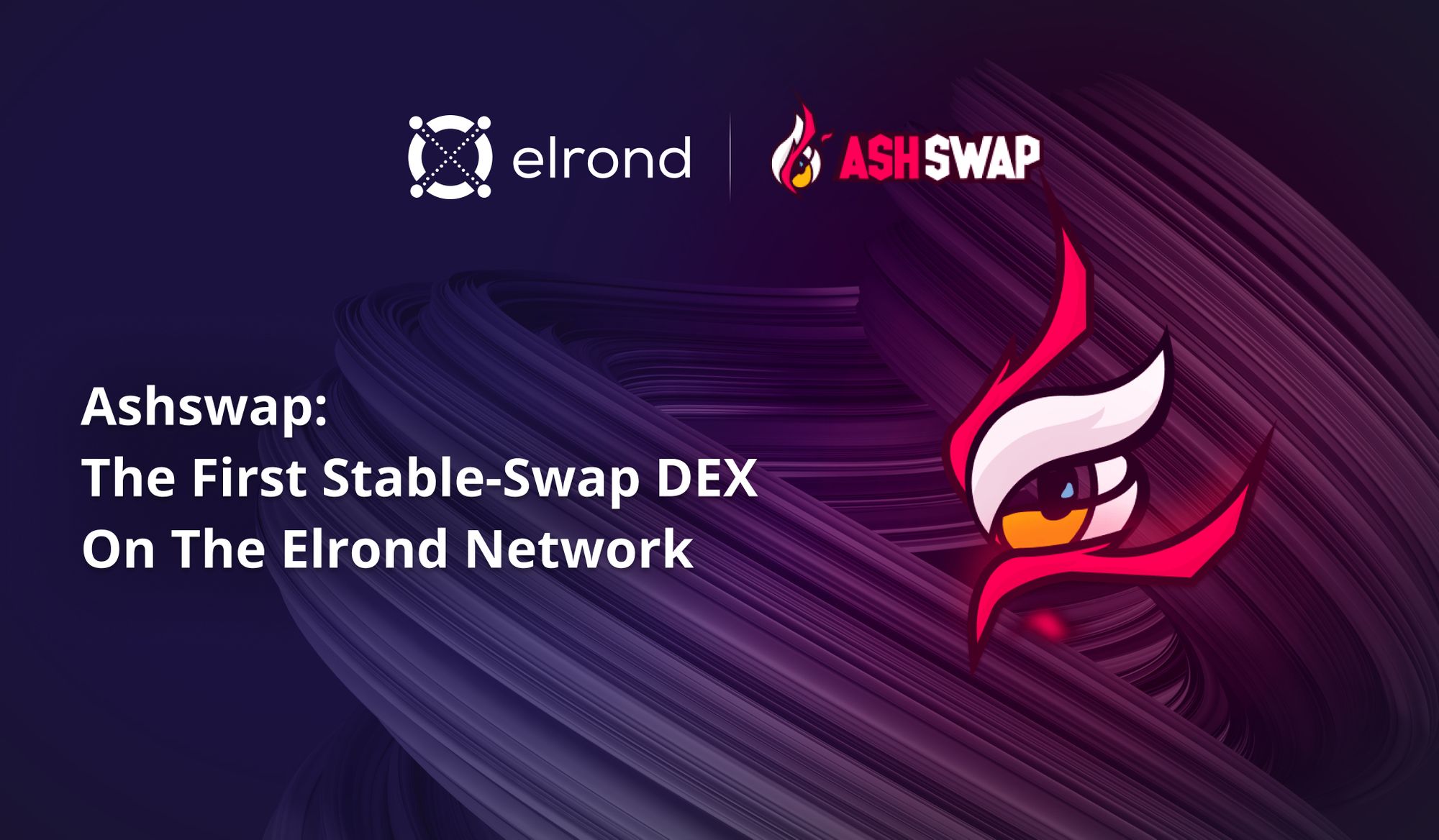 AshSwap is building the first stable-swap DEX on the Elrond Network which, when compared to the normal AMM models such as the ones used in Uniswap, Sushiswap, or even the Maiar DEX, will provide users with a better rate when trading between assets that have similar prices.
Pairing assets like USDC/BUSD or renBTC/WBTC will soon be possible on the Elrond Network, thanks to the upcoming multi chain bridges. In the classical AMM model, these pairs would require huge amounts of liquidity on both ends to have good rates.
In a stable-swap model, the liquidity needed could be ten times lower by comparison, resulting in better capital efficiency, as already demonstrated by similar implementations such as Curve Finance.
"We have chosen to develop our product on the Elrond Network because we think the team has laid out the most compelling vision for onboarding the next billion people into Web3, and the technology, development philosophy, achievements, and especially the community, are a strong indication of their ability to execute on that vision." said Neil Nguyen, AshSwap CEO.
The AshSwap team has already made significant contributions to the Elrond Network devkit by authoring the first Elrond Rust SDK, which is a great complement to our existing Python, Java/JavaScript, Go & Kotlin SDKs, and paves the way for developers to leverage their knowledge of our favorite Smart Contracts language - Rust - to further build on Elrond.
"While on their mission of bringing the first stable-swap dex to Elrond, the AshSwap builders have already helped expand the available Elrond developer tools. This kind of ethos will help our developer community stand out and accelerate the innovations coming live in our ecosystem." said Lucian Mincu, Elrond Network CIO.
AshSwap has already released all of their core features such as Swap, LP Farming, Governance Stake and Analytics, which are already available for testing:
In the next few weeks, the AshSwap Battle of Yields community event will battle-test the exchange and create a playground for users to interact and compete with each other, while enabling the team to gather valuable feedback for further calibrating and optimizing the exchange prior to its mainnet release.
Find our more and register here: https://battleofyields.ashswap.io
About Elrond
Elrond is a new blockchain architecture, designed from scratch to bring a 1,000-fold cumulative improvement in throughput and execution speed. To achieve this, Elrond introduces two key innovations: a novel Adaptive State Sharding mechanism, and a Secure Proof of Stake (PoS) algorithm, enabling linear scalability with a fast, efficient, and secure consensus mechanism. Thus, Elrond can process upwards of 10,000 transactions per second (TPS), with 5-second latency, and negligible cost, attempting to become the backbone of a permissionless, borderless, globally accessible internet economy.
About AshSwap
According to data compiled by DeFi Llama, Elrond is now the 10th largest decentralized finance ecosystem with $2.06 billion in TVL, but there is still so much room for development. AshSwap's vision is to innovate DeFi on Elrond as a whole, with the first product being a stable-swap. Multiple products such as AOC — an Elrond native stablecoin, NFTs, and gamification, are now in the pipeline as we speak, waiting to surf the DeFi 2.0 wave. The sky is our limit.
---
For more information, please visit us:
---
---
Latest news on Elrond
Check out our latest blog posts and updates