Catalyst Sale on September 23: Get Your Share of 16,000 EGLD and Receive a 25% Bonus - Running on Bitfinex Token Sale Technology
Join the Catalyst Sale 👉 https://bit.ly/ElrondCatalystSale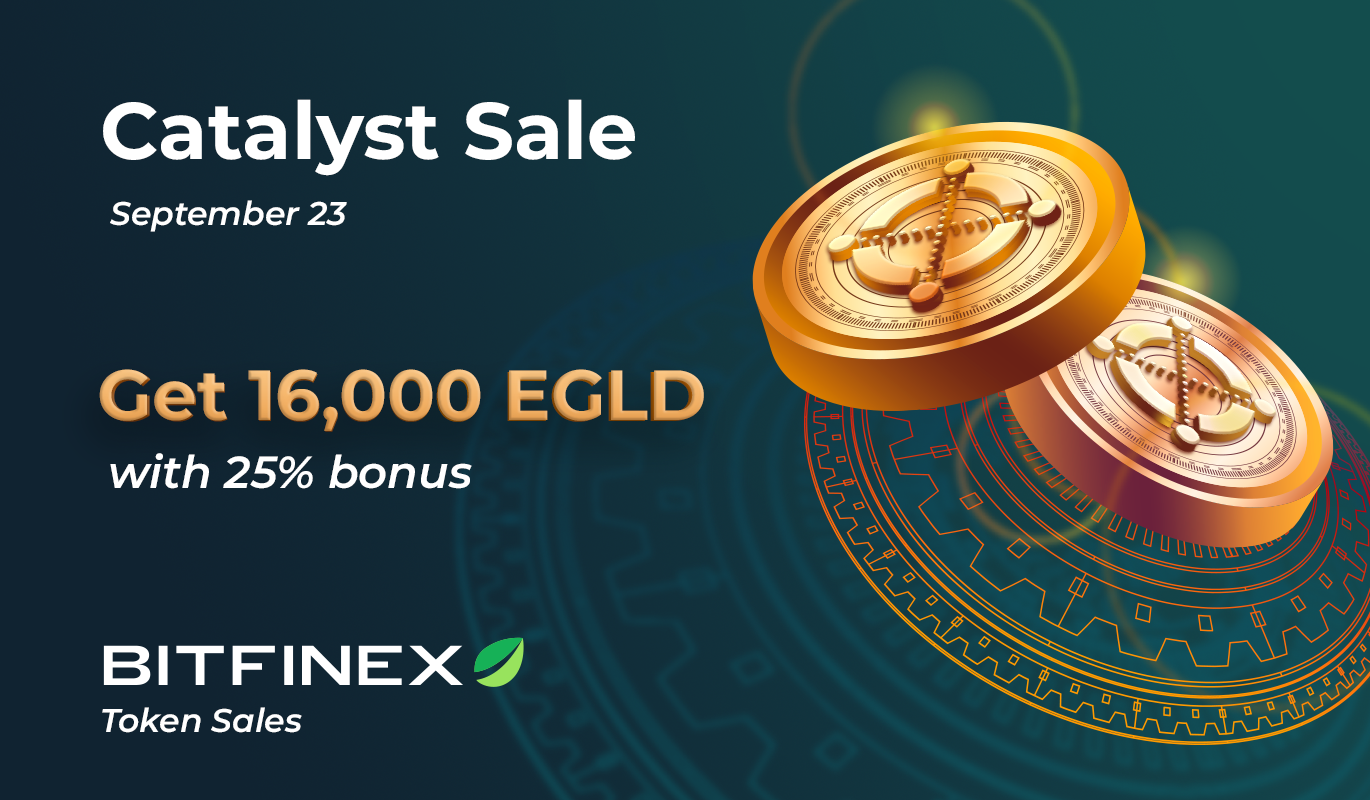 We are very enthusiastic about being welcomed into the Bitfinex ecosystem. It is an environment with fresh opportunities and a lot of new potential Elrond contributors. We're excited to be able to onboard them via the Catalyst Sale.
The event will take place on the 23rd of September. The Elrond Catalyst Sale is organized using Bitfinex Token Sale technology and the uses a pro-rata contribution mechanism. This model is an improvement over the "first come, first served" model.
During the sale 16,000 eGold tokens will be sold at the spot price, with successful contributors receiving an additional eGold bonus of 25%. Everyone who completes verification and pledges during the sale is assured an allocation.
The sale is important for Elrond as it introduces additional crypto community members to eGold and creates an attractive opportunity for more people to become supporters of our project.
👉 Join the Catalyst Sale https://bit.ly/ElrondCatalystSale
---
For more information, please visit us:
---
---
Latest news on Elrond
Check out our latest blog posts and updates