All The World's Developers Will Soon Be Able To Deploy Powerful Elrond dApps Through Enterprise-Grade API Infrastructure From Tatum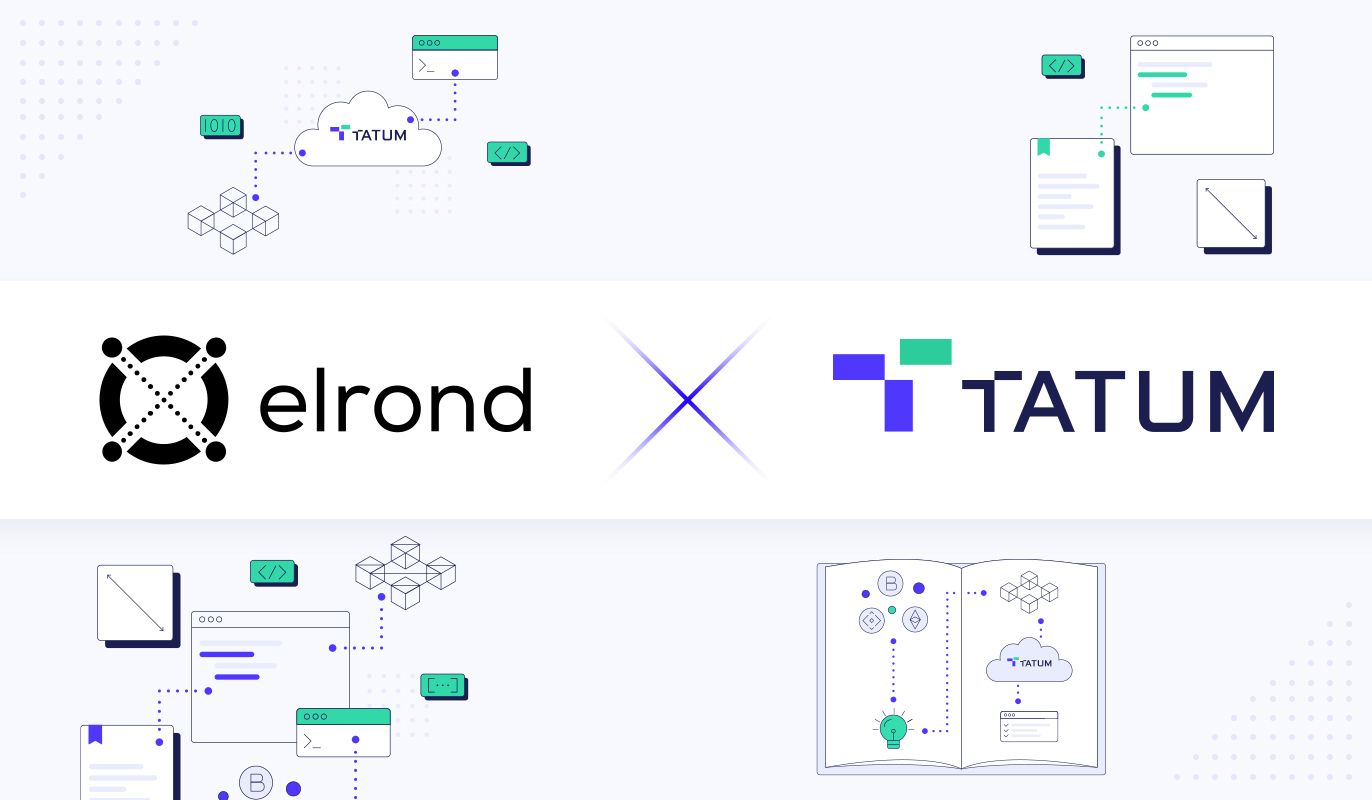 We have started a collaboration with Tatum to enable any developer to build awesome applications with Elrond technology using a simple and powerful REST API, without requiring any blockchain-specific knowledge on the developer's part.

Tatum provides scalable infrastructure for over 30 blockchain networks and allows programmers to interact with all of them through a unified API. More than 7,500 developers already use Tatum, and they have partnered with industry giants like Amazon, Microsoft, Deloitte, and Mastercard.

Tatum allows programmers to write an application once and then seamlessly deploy it to multiple blockchains or migrate it from one to another, without the need to rework it when the underlying network changes.

Through our collaboration, Tatum will deploy Elrond blockchain infrastructure and adapt their APIs and virtual accounts to work with our tech. This will allow their subscribers to easily create wallets, tokens, smart contracts, NFTs, and dApps and deploy them to our mainnet.

"We have designed the Elrond Network to be an integral component of a better internet, for every developer to work with and build unstoppable applications for the new global economy. The Tatum APIs and platform can act as an accelerator for our mission of making blockchain technology accessible for everyone to build with and use" said Beniamin Mincu, Elrond Network CEO.
"The way the Elrond Network combines scalability with decentralization is absolutely remarkable, and we believe we can contribute to the expansion of their ecosystem by making app development even more efficient," said Jiri Kobelka, Tatum Co-Founder and CEO.
About Elrond
Elrond is the internet-scale blockchain, designed from scratch to bring a 1000-fold cumulative improvement in throughput and execution speed. To achieve this, Elrond introduces two key innovations: a novel Adaptive State Sharding mechanism, and a Secure Proof of Stake (PoS) algorithm, enabling linear scalability with a fast, efficient, and secure consensus mechanism. Thus, Elrond can process upwards of 15,000 transactions per second (TPS), with 6-second latency, and negligible cost, attempting to become the backbone of a permissionless, borderless, globally accessible internet economy.

About Tatum
Tatum provides blockchain infrastructure and a unified API for over 30 blockchains. Their API functions using a high level of abstraction that enables developers to integrate blockchain technology into their apps with no previous blockchain experience, cutting down the development process down from days to a matter of hours. Their mission is to help developers build blockchain apps quickly and easily and to facilitate the mass adoption of blockchain technology.

---
For more information, please visit us:
---
---
Latest news on Elrond
Check out our latest blog posts and updates