New eGLD Fiat Gateway: Buy With Fiat & Spend with Crypto MasterCard, Coming Soon via Mercuryo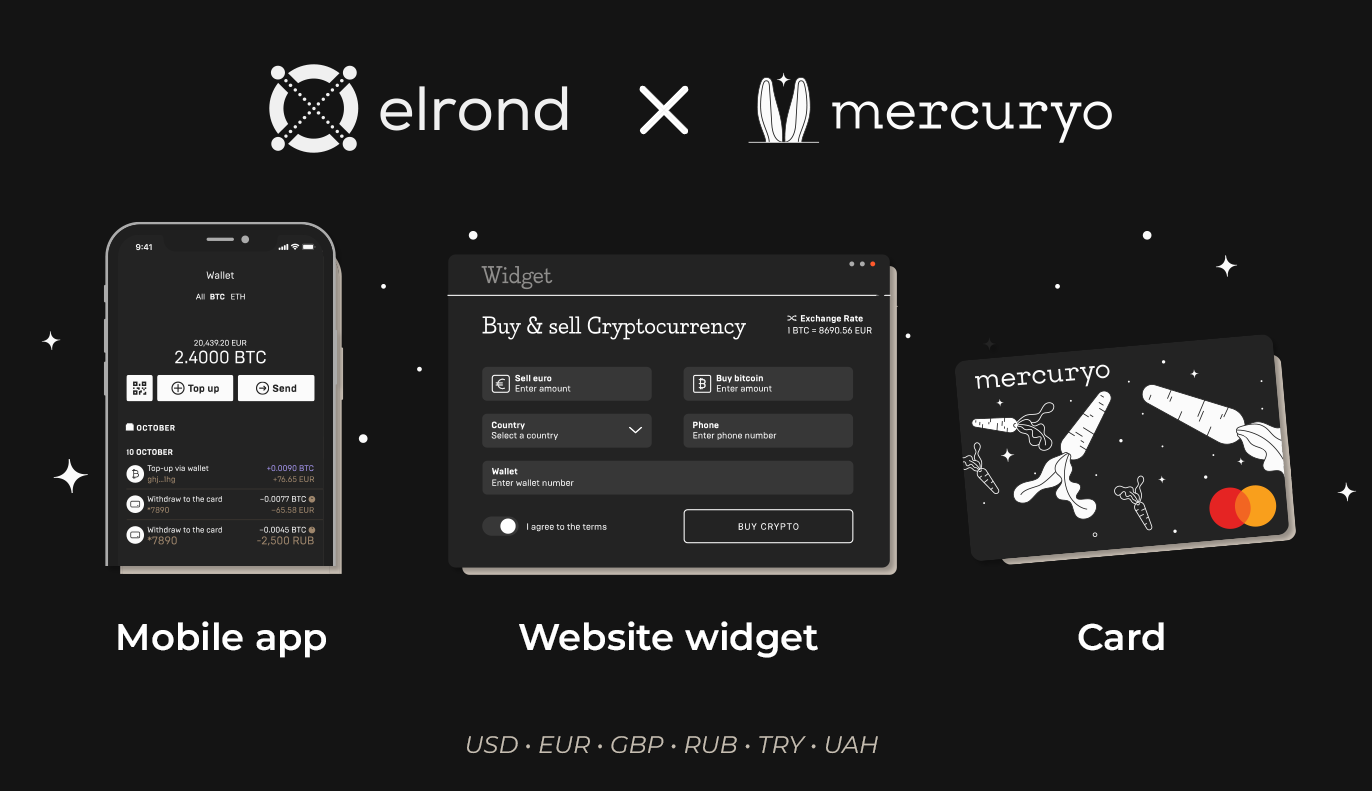 We're thrilled to announce that eGLD will soon be directly available for purchase through fiat on/off-ramp Mercuryo! The fiat & crypto payments processor is already integrated with exchanges such as Binance, Coinbase, Kraken, and 100+ other partners, and offers access to select cryptocurrencies using USD, EUR, GBP, RUB, TRY & UAH.
Through the collaboration, our eGLD token will become the 10th cryptocurrency supported by the popular platform, alongside popular ones such as BTC, ETH, USDT, and DAI. This opens up direct markets for our tokens in Turkey & Ukraine and strengthens our presence in Russia & globally.
The two partners are currently working on integrating eGLD with the Mercuryo services, with purchases to be enabled over the coming days.
"Convenient access to eGLD through intuitive experiences for any internet user is critical for our strategy of bringing Elrond to the next billion people. We believe Mercuryo's strong international presence and carefully crafted experience will drive the next wave of new users into our ecosystem." said Beniamin Mincu, Elrond CEO.
Mercuryo also issues a VISA debit card with a BTC balance, enabling directly spending crypto at 40+ million merchants online, with no additional processing or conversion fees. The platform also has a customizable widget that businesses can integrate to enable crypto purchases, which further expands eGLD's reach to include all of the 100+ partners already integrating Mercuryo into their services.
"The cryptocurrencies added to our platform undergo a rigorous selection process that focuses on determining a coin's sustainability, reliability, and availability. In addition to the aforementioned criteria, eGLD also presents an interesting economics model that we believe will appeal to our customers" said Greg Waisman, COO, Co-Founder Mercuryo.
The integration with Mercuryo is important for the Elrond ecosystem, as it provides direct access to an important payments processor. It expands the user-base that can purchase eGLD with fiat, and directly spend eGLD using a MasterCard crypto debit card.
About Elrond
Elrond is a new blockchain architecture, designed from scratch to bring a 1000-fold cumulative improvement in throughput and execution speed. To achieve this, Elrond introduces two key innovations: a novel Adaptive State Sharding mechanism, and a Secure Proof of Stake (PoS) algorithm, enabling linear scalability with a fast, efficient, and secure consensus mechanism. Thus, Elrond can process upwards of 10,000 transactions per second (TPS), with 5-second latency, and negligible cost, attempting to become the backbone of a permissionless, borderless, globally accessible internet economy.
About Mercuryo
Mercuryo is a payments provider with a large track record of many cryptocurrency exchanges and wallets adding payment solutions to their infrastructure. Mercuryo became one of the most popular cryptocurrency purchase methods due to its clear policy, transaction speed and transparent fees. The list of Mercuryo partners includes Trust Wallet, Bitfinex, Bithumb, OKEx and other major cryptocurrency platforms.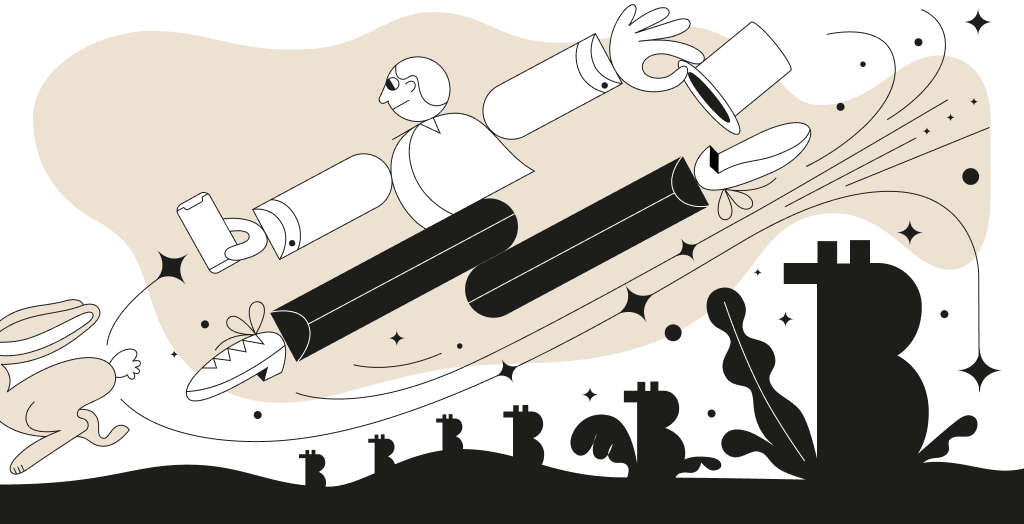 ---
For more information, please visit us:
---
Latest news on Elrond
Check out our latest blog posts and updates