Ecosystem Spotlight: Arcstake Expands On Staking Services With Education, Awareness And Community Building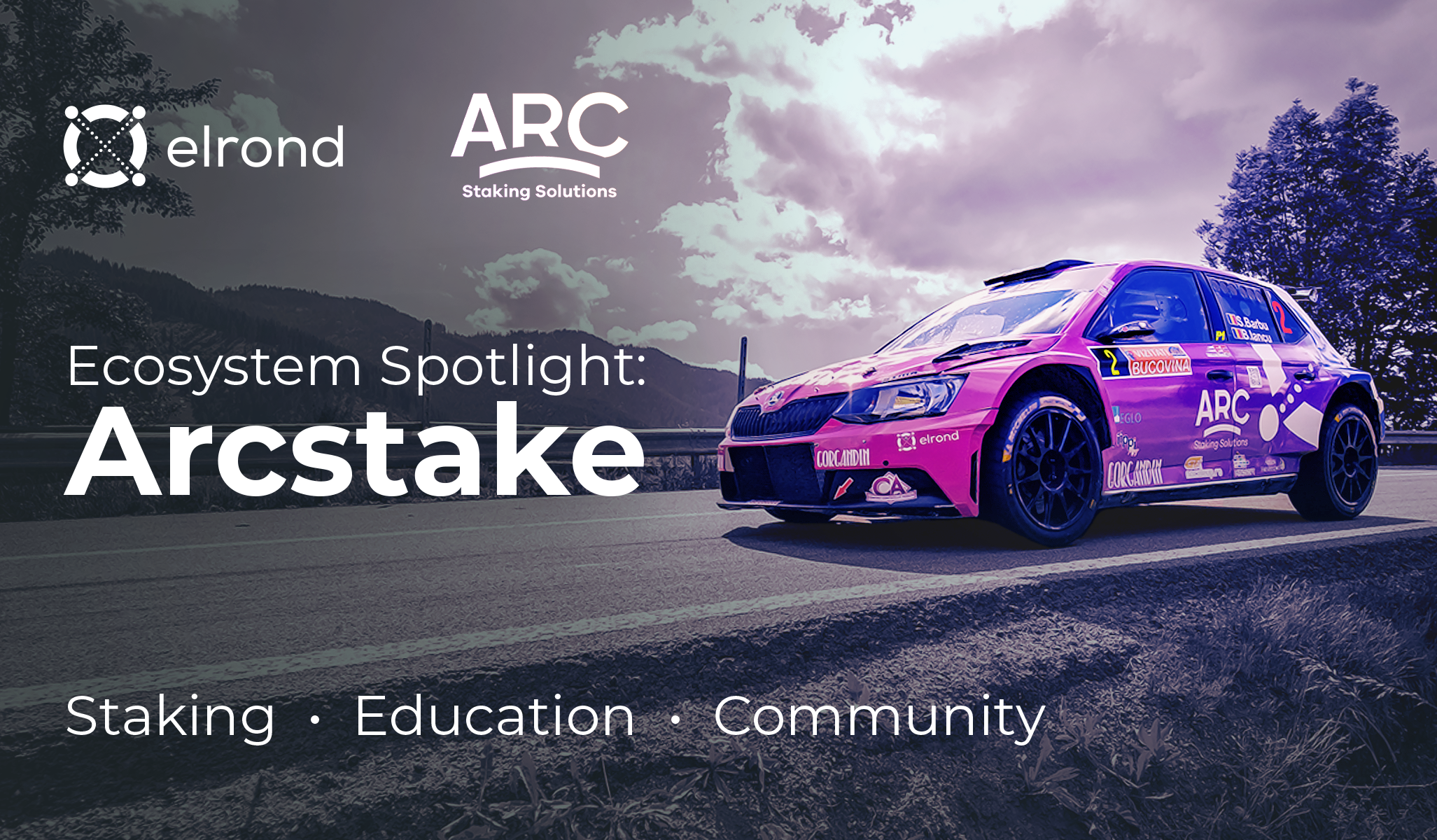 Validator nodes are the foundation of the Elrond Network. Some staking providers can be seen as part of the foundation of the Elrond ecosystem. They go beyond the core function of providing the infrastructure to secure the network, and the means for people to support it via EGLD delegation.
Arcstake is a great example. These relentless builders are responsible for more than 200,000 EGLD staked by 6500 delegators. That's respectable by any standards, but only the tip of the Arcstake iceberg.
The team of 11 strong has gone beyond infrastructure services, and have worked to raise awareness about the Elrond ecosystem. From partnering with a top rally team and putting the Arcstake and Elrond brands on the podium, to helping Ukraine with donations and weaving NFT technology into medical heart care for children.
Their latest endeavor is the Arcstake Academy, a series of on-site training events where anyone can discover blockchain technology in general, and the Elrond ecosystem in particular. The first sessions will be piloted in Romania, and will go international shortly after.
Check out their dedicated website and stay tuned for when the next training session is coming to a city near you:
---
For more information, please visit us:
---
---
Latest news on Elrond
Check out our latest blog posts and updates