eGLD Added to DeFi Assets in Frontier Wallet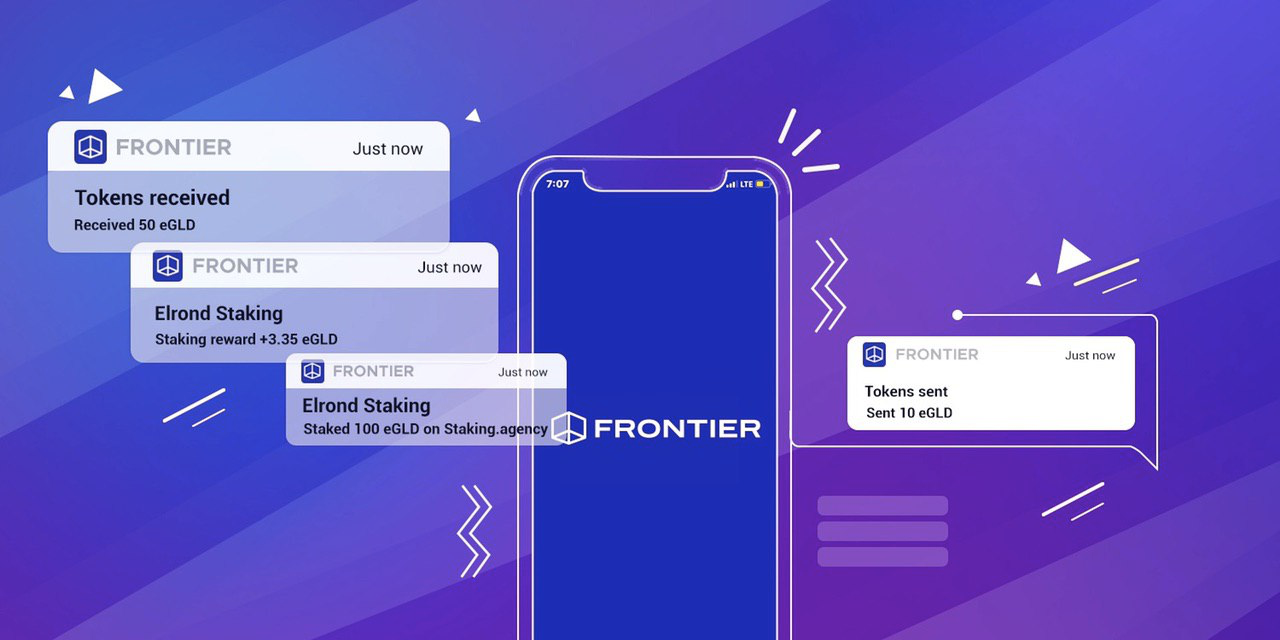 We're excited to announce that Frontier Wallet will list eGLD as a DeFi asset. Our partner will integrate the new ticker and denomination, alongside with integrated Validator staking tools.
"The Elrond Gold model will be the simplest and most powerful way to convey Elrond's value intuitively to the next billion users that will join the digital economy. Very excited to have strong partners sharing our vision for the future of Elrond and integrating eGLD in their innovative Frontier Wallet." said Beniamin Mincu, Elrond CEO.
The DeFi toolkit developer will integrate support for our native token and real-time updates for wallet activity, such as protocol rewards received by Validator nodes. The change will be included in an upcoming app update and will allow eGLD holders to easily track their balances.
"The new eGLD denomination is a brilliant move! Our users will immediately be able to associate value to Elrond performance and convenience. We're excited to be the first app that integrates it." said Ravindra Kumar, CEO of Frontier Wallet.
The integration brings exposure to the new eGLD standard, adds new features for our ecosystem members and emphasizes Elrond's perfect balance between value, utility and convenience.
About Elrond
Elrond is a new blockchain architecture, designed from scratch to bring a 1000-fold cumulative improvement in throughput and execution speed. To achieve this, Elrond introduces two key innovations: a novel Adaptive State Sharding mechanism, and a Secure Proof of Stake (PoS) algorithm, enabling linear scalability with a fast, efficient, and secure consensus mechanism. Thus, Elrond can process upwards of 10,000 transactions per second (TPS), with 5-second latency, and negligible cost, attempting to become the backbone of a permissionless, borderless, globally accessible internet economy.
About Frontier Wallet
Frontier Wallet makes Defi, secure, simpler and mobile, ensuring the three biggest challenges of address fragmentation, platform dependency and substandard UI / UX are taken care of. Frontier Wallet has launched an Android and iOS app. For more information, you may follow Frontier Wallet.
---
For more information, please visit us:
---
Latest news on Elrond
Check out our latest blog posts and updates