BRAND MINDS, The Global Thinkers Business Summit, Accepts EGLD Payments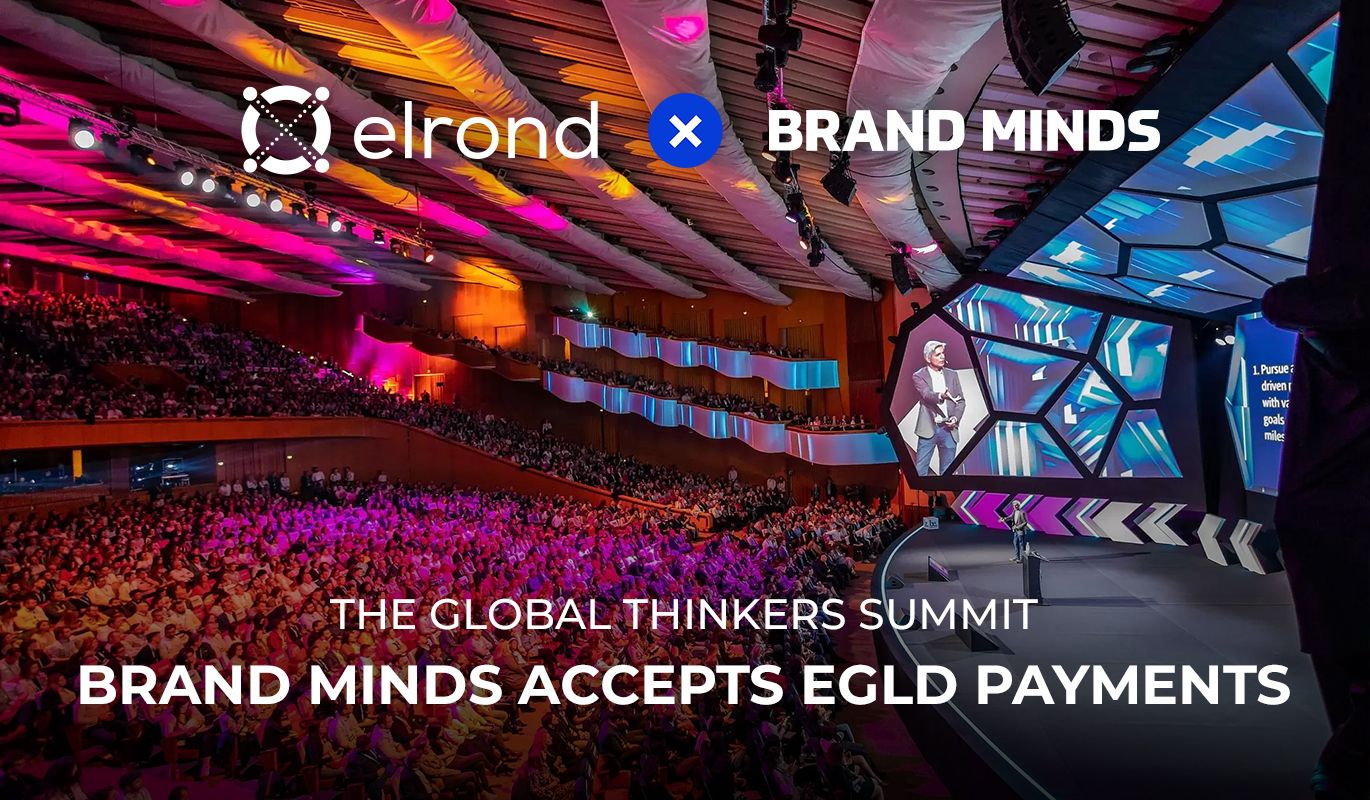 We're thrilled to announce that you can now use EGLD to buy tickets at the Global Thinkers Business Summit BRAND MINDS 2022!
The renowned conference brings together phenomenal business thinkers, bestselling authors and world famous entrepreneurs and experts. The 2022 edition already has an impressive line-up, with giants such as Jordan B. Peterson and Gary Vaynerchuk headlining the event, with more impactful speakers to be announced further down the road.
Our collaboration with BRAND MINDS is already in its second year, following Beniamin Mincu's memorable conversation with CNN anchor Richard Quest at the 2020 edition, about the paradigm shifting implications of blockchain technology on virtually all business verticals.
The powerful ideas exchange between the two influential thinkers galvanized the elite audience of BRAND MINDS 2020 and offered an invaluable opportunity for participants to get a mind opening headstart in the decentralized phenomenon that has since been making headlines across countless industries.
The full Richard Quest interview with Beniamin, "An era of unparalleled opportunity", is available here:
You can buy BRAND MINDS 2022 tickets with EGLD by heading to the event's homepage, selecting the type of ticket and choosing the secure payment with EGLD option at checkout:

---
For more information, please visit us:
---
---
Latest news on Elrond
Check out our latest blog posts and updates