Book Your Next Vacation With eGold And Get 10% Cashback!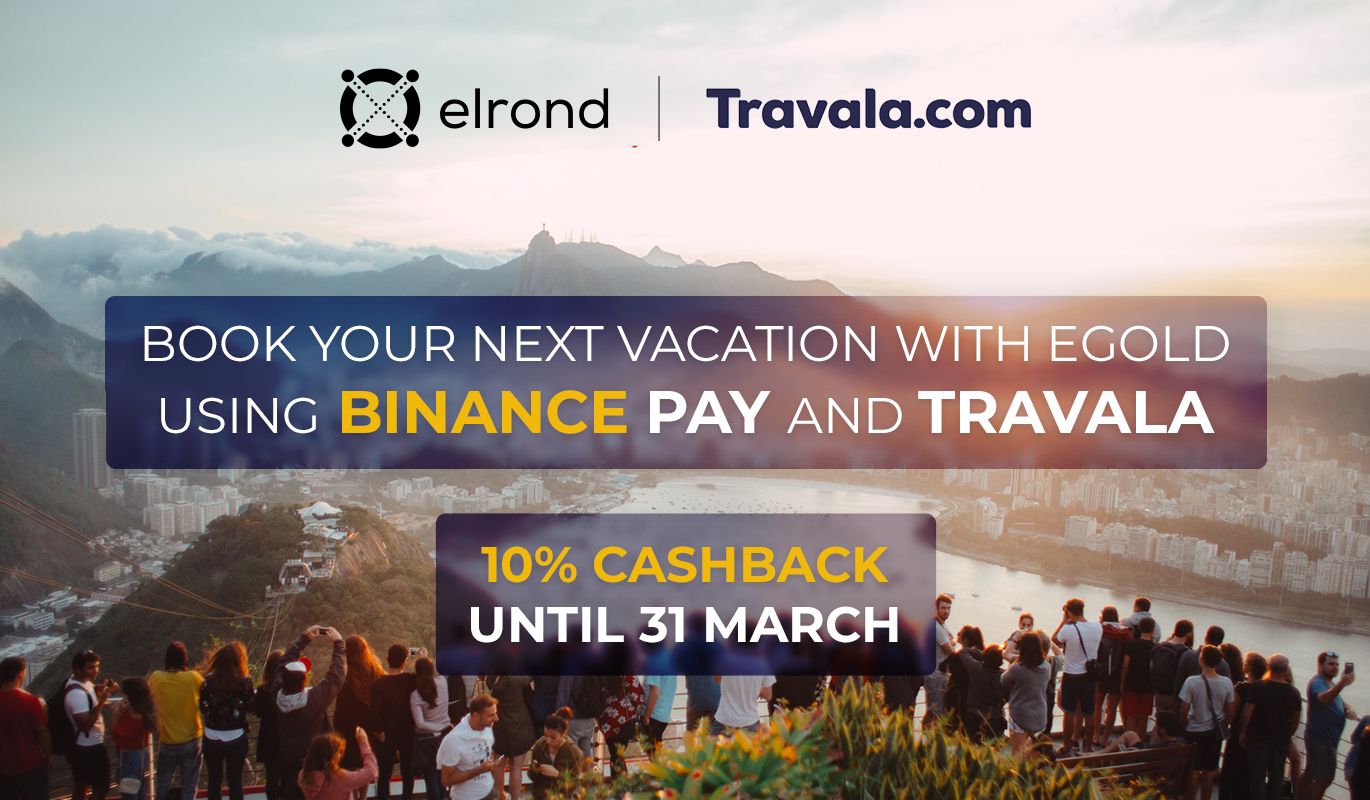 eGold adoption is here. You can earn it by securing the Elrond blockchain. You can send it in near-instant transactions to anyone, anywhere, denominated in any fiat currency. You can pay with it for goods and services at more than 30,000 merchants.
And now, you can use it to book flights and accommodation.
🔸 Pick from any of the 2 million+ accommodations & flights available on Travala.com
🔸 Pay with eGold using Binance Pay
🔸 Book before March 31 and earn 10% of the costs as travel credits for your next booking
Learn more about setting up your Binance Pay account and using it with eGold: https://elrond.com/blog/elrond-egold-added-to-binance-pay/
About Travala.com
Founded in 2017, Travala.com is a leading travel booking service that accepts only cryptocurrencies. The platform has over 2,200,000 + properties across 230 countries that users can book for travel. AVA is a multi-utility native token of Travala.com.
---
For more information, please visit us:
---
---
Latest news on Elrond
Check out our latest blog posts and updates