eGold Elite Competition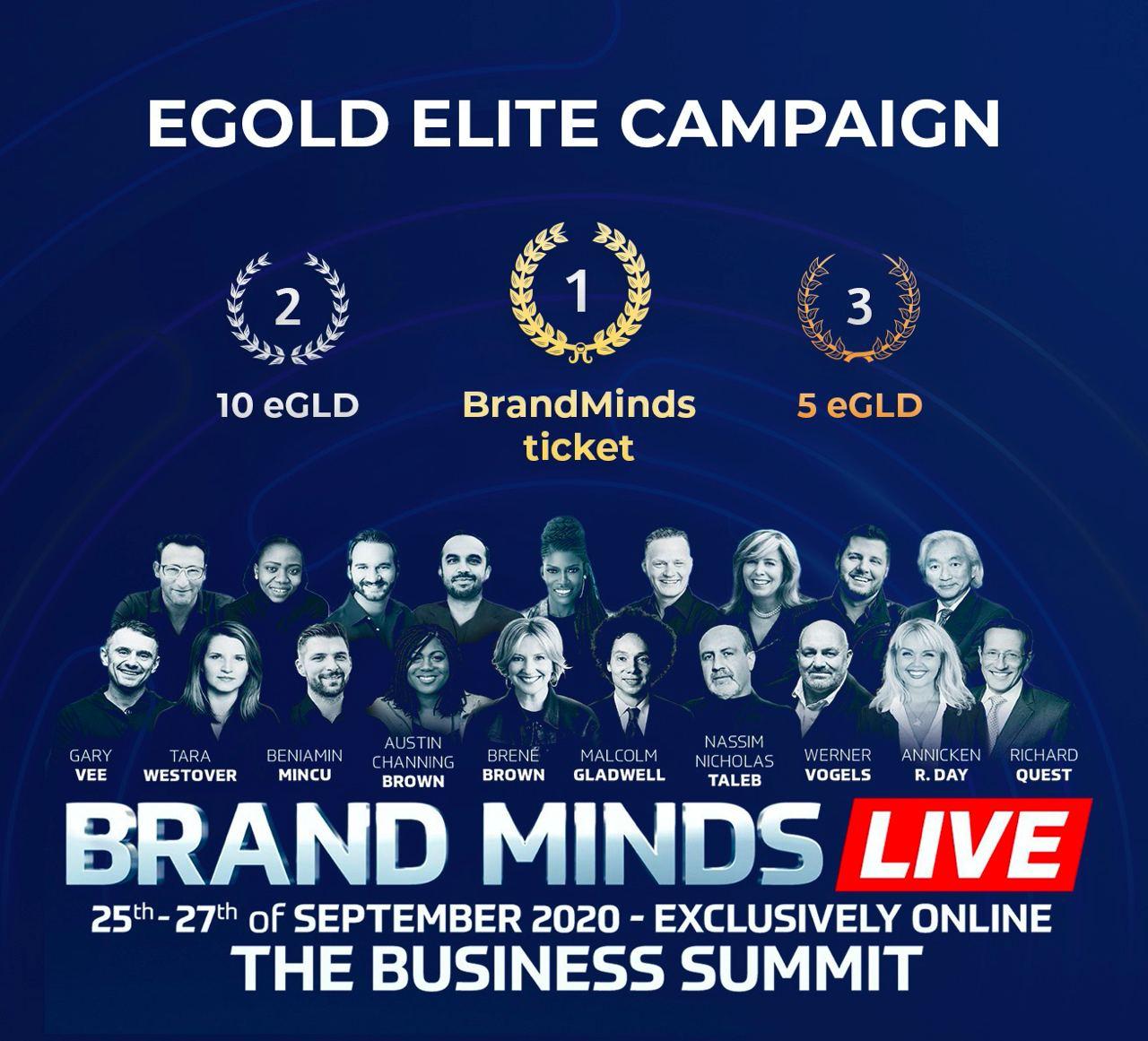 🌎  eGold Elite competition - share your thoughts on how eGold is positioned for global adoption and win a Brandminds ticket!
eGold is a powerful digital currency positioned for global adoption. Share your thoughts about how eGold will join the global elite of currency & value, and you can watch Beniamin live as he joins the global elite of business thinkers at the exclusive Brandminds Summit.
Post your thoughts about how eGold will reach global adoption using the #eGoldMarathon hashtag. Any kind of text or media, on Twitter, or Facebook will be considered.
Twitter: Share your message on Twitter, as tweet, retweet with comment or comment to a different thread. Make sure you use both $EGLD and #eGoldMarathon in your message.
Facebook: Make an original post and make sure to include the #eGoldMarathon hastag.
You only need to post your text, picture, GIF, video, meme, whatever, on one of the above to be eligibile. If you do post on all, we will ♥ you more, but you still only qualify for one entry.
🏆 Brandminds ticket worth $200
🥈10 $EGLD
🥉 5 $EGLD
Example:
"Elrond eGold is scarce like Bitcoin, programmable like Ethereum, fast & inexpensive like the internet, with an intuitive Maiar interface for the next billion users. #eGoldMarathon "
Original entries only. Winners will be selected by the Elrond team.
⏰  Results at 14:00 UTC. Beniamin is live at 15:00 UTC.
Good luck!
---
For more information, please visit us:
---
---
Latest news on Elrond
Check out our latest blog posts and updates