eGold listed on OKEx!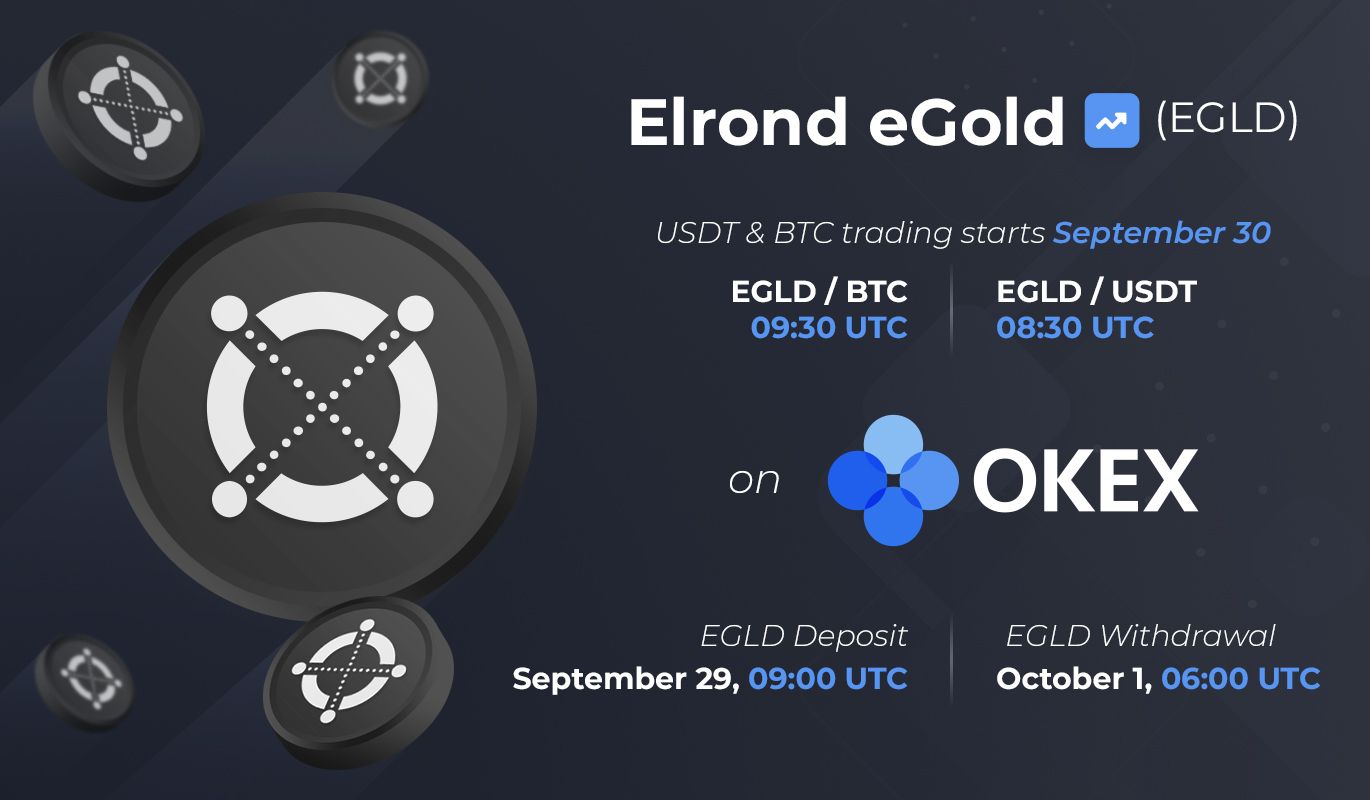 We're excited to announce that eGold will be available for trading on OKEx, one of the top trading avenues for digital assets in terms of volume and users.
OKEx has been founded in 2014, is headquartered in Malta and operates out of Hong Kong.
Deposits:  OPEN
Trading EGLD/USDT 30 September 08:30 UTC
Trading EGLD/BTC 30 September 09:30 UTC
Withdrawals 01 October 06:00 UTC
#eGoldMarathon Day 7
About Elrond
Elrond is a new blockchain architecture, designed from scratch to bring a 1000-fold cumulative improvement in throughput and execution speed. To achieve this, Elrond introduces two key innovations: a novel Adaptive State Sharding mechanism, and a Secure Proof of Stake (PoS) algorithm, enabling linear scalability with a fast, efficient, and secure consensus mechanism. Thus, Elrond can process upwards of 10,000 transactions per second (TPS), with 5-second latency, and negligible cost, attempting to become the backbone of a permissionless, borderless, globally accessible internet economy.

About OKEx
A world-leading cryptocurrency spot and derivatives exchange, OKEx offers the most diverse marketplace where global crypto traders, miners, and institutional investors come to manage crypto assets, enhance investment opportunities, and hedge risks. We provide spot and derivatives trading — including futures, perpetual swap, and options — of major cryptocurrencies, offering investors flexibility in formulating their strategies to maximize gains and mitigate risks.
---
For more information, please visit us:
---
---
Latest news on Elrond
Check out our latest blog posts and updates