eGold Listed on Binance-Powered Tokocrypto, The Leading Regulated Digital Assets Platform In Indonesia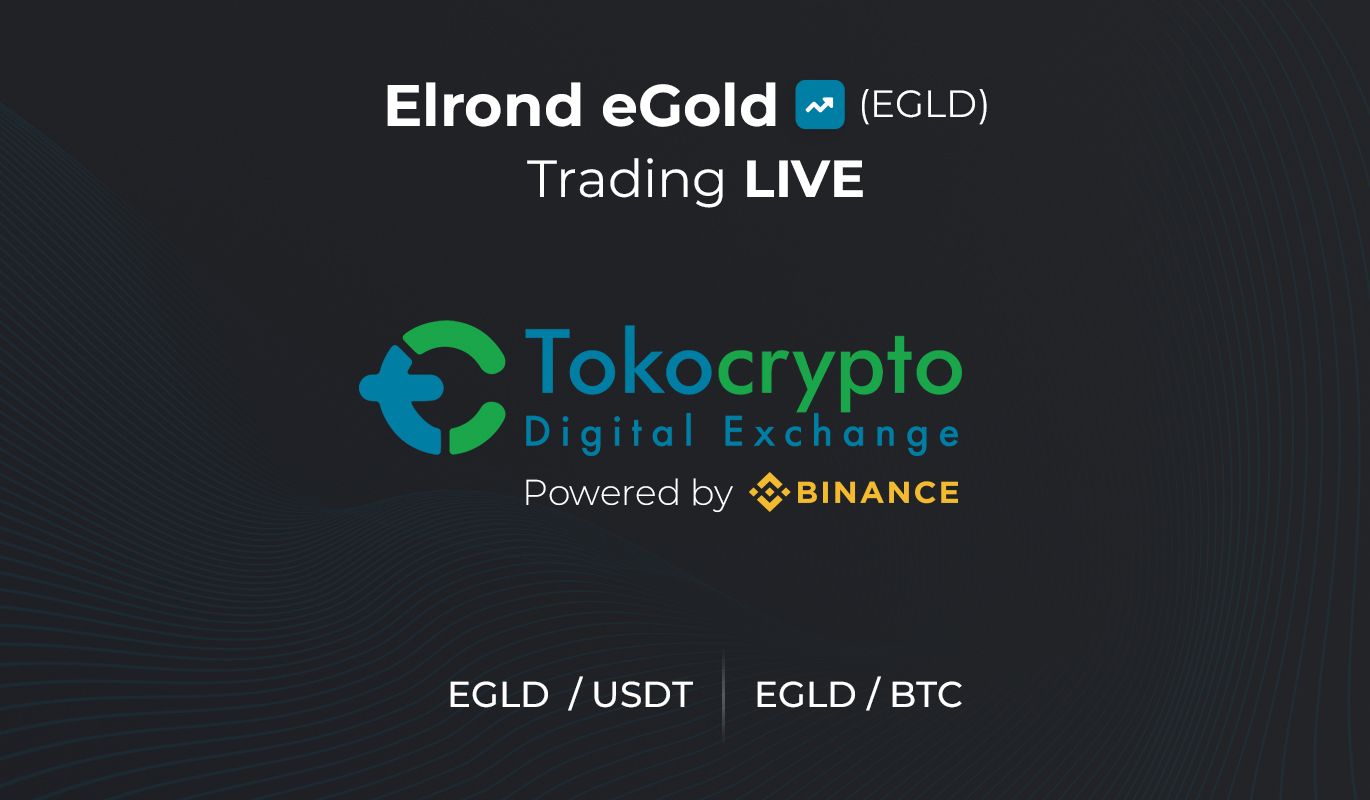 We're happy to announce that eGold is now listed on Tokocrypto!
Tokocrypto is the leading regulated Indonesian exchange powered by Binance, who invested in the digital assets platform earlier this year, and later created & listed the Rupiah-backed stablecoin BIDR.
eGold trading is live on BTC and USDT pairs.
Selamat trading!
About Elrond
Elrond is the internet-scale blockchain, designed from scratch to bring a 1000-fold cumulative improvement in throughput and execution speed. To achieve this, Elrond introduces two key innovations: a novel Adaptive State Sharding mechanism, and a Secure Proof of Stake (PoS) algorithm, enabling linear scalability with a fast, efficient, and secure consensus mechanism. Thus, Elrond can process upwards of 15,000 transactions per second (TPS), with 6-second latency, and negligible cost, attempting to become the backbone of a permissionless, borderless, globally accessible internet economy.
About Tokocrypto:
Tokocrypto is the leading crypto exchange in Indonesia and one of the largest fiat-crypto exchanges. Established in 2018, Tokocrypto was born from a crypto fan group with strong confidence and benefits that blockchain technology can offer to the public. Tokocrypto aims to be Southeast Asia's leading exchange for digital exchange by providing customers with an easy, simple, instant, and secure platform to transact with confidence. furthermore, Tokocrypto aims to be a community center for members of the world to gather around to synergistically share technical knowledge, expertise and champion new ideas. Currently, Tokocrypto has partnerships with more than 20 blockchain & cryptocurrencies community and media all over the world.
---
For more information, please visit us:
---
Latest news on Elrond
Check out our latest blog posts and updates