eGold Lists On Japanese-Regulated Exchange & Fiat Onramp Liquid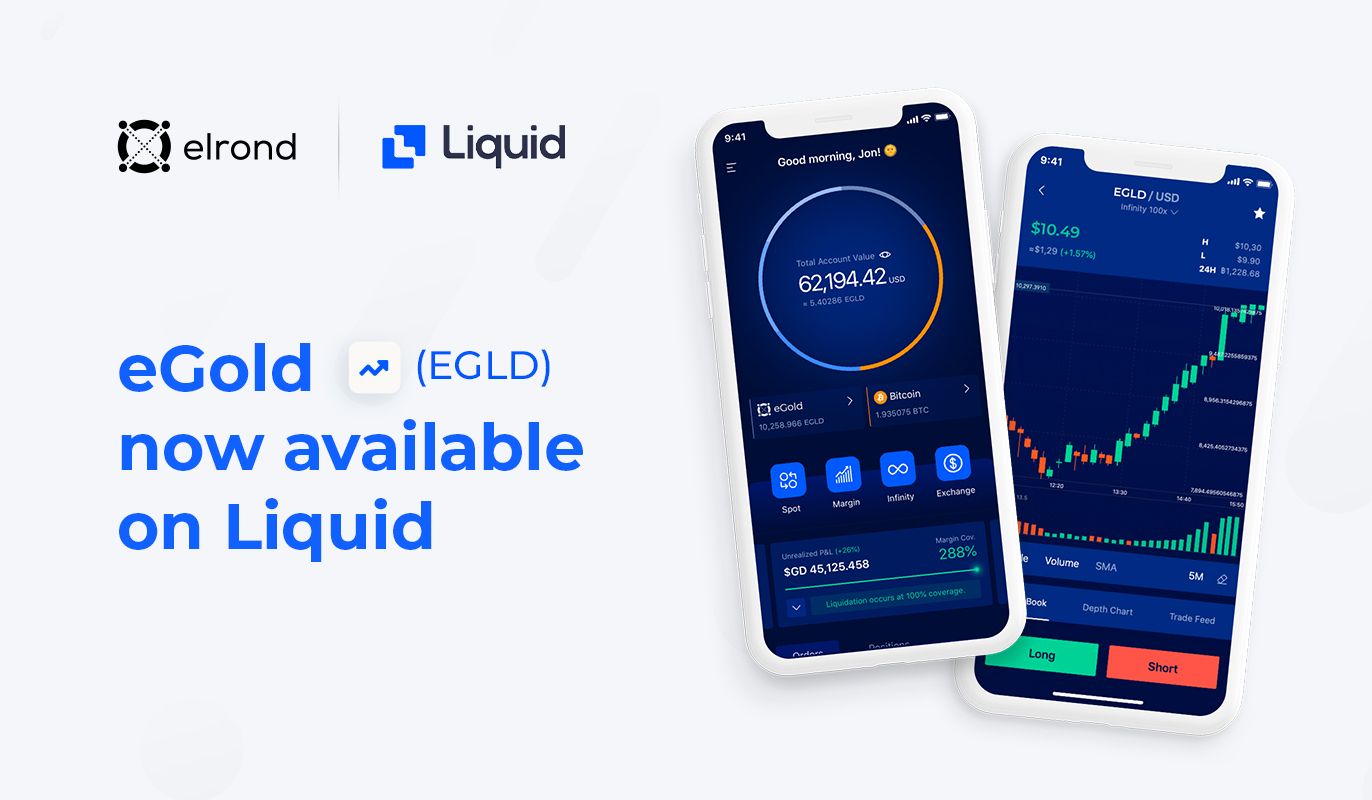 We're excited to announce that eGold is now listed on Liquid! Liquid is a cryptocurrency exchange operating out of Japan and Singapore, and one of the largest by fiat volume. Its Japanese branch is licensed & regulated by the Japan Financial Services Agency.
eGold will list on liquid.com on October 12 15:00 UTC and will be available for purchase using USD, JPY, EUR, SGD, HKD, and AUD, as well as for trading against USDT and BTC pairs.
Through the new listing, we leverage Liquid's ability of onboarding multiple fiat currencies from most countries around the world, and will accelerate the Elrond ecosystem growth by reducing onboarding frictions for new fiat customers.
About Elrond
Elrond is a new blockchain architecture, designed from scratch to bring a 1000-fold cumulative improvement in throughput and execution speed. To achieve this, Elrond introduces two key innovations: a novel Adaptive State Sharding mechanism, and a Secure Proof of Stake (PoS) algorithm, enabling linear scalability with a fast, efficient, and secure consensus mechanism. Thus, Elrond can process upwards of 10,000 transactions per second (TPS), with 5-second latency, and negligible cost, attempting to become the backbone of a permissionless, borderless, globally accessible internet economy.

About Liquid
Founded in 2014, Liquid is a global cryptocurrency platform that provides trading, exchange, and next-generation financial services powered by blockchain technology. With offices in Japan, Singapore, and Vietnam, Liquid combines a strong network of local partners with extensive team experience in banking and financial products to deliver the best in class financial services for its customers. Today, Liquid is the world's largest crypto-fiat platform by transaction volume, regulated in Japan. Powered by the World book, which provides customers enhanced price matching and deeper liquidity for various fiat and cryptocurrency pairs, Liquid offers trading services for major cryptocurrencies such as Bitcoin and Ethereum against fiat currency pairs in Japanese yen, US, Singapore and Australian dollar, and Euro.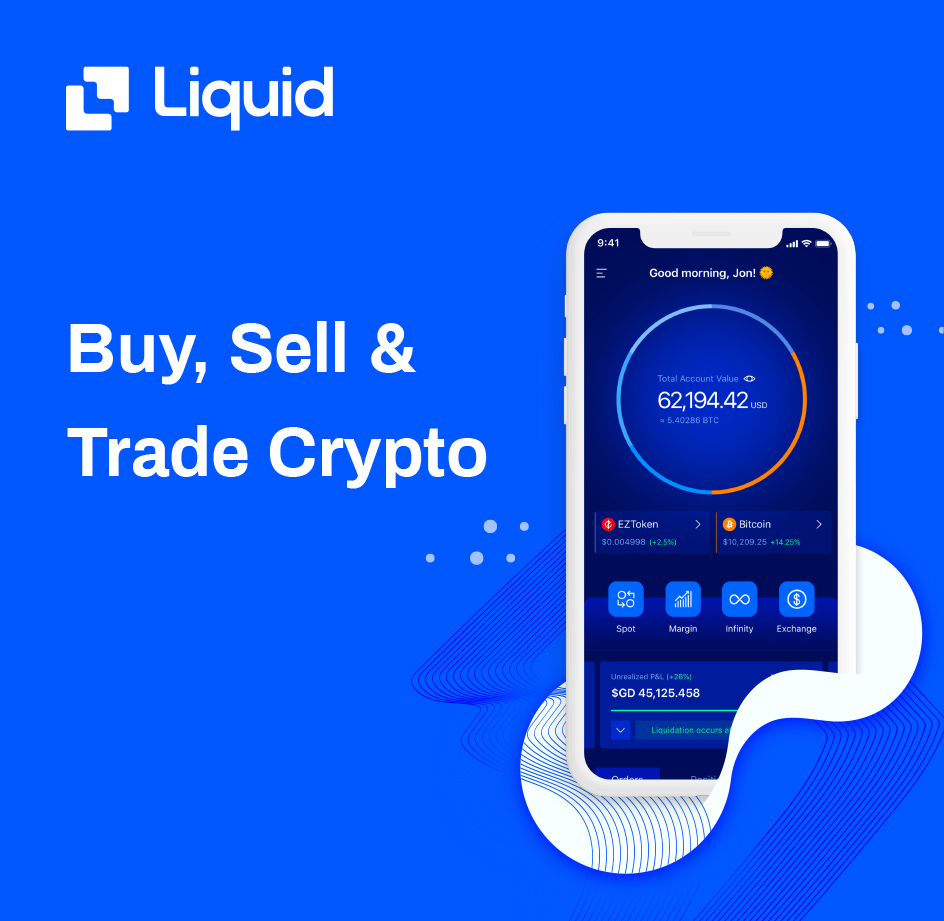 ---
For more information, please visit us:
---
Latest news on Elrond
Check out our latest blog posts and updates