eGold now available for card purchase in 180 countries and 13 fiats on Indacoin!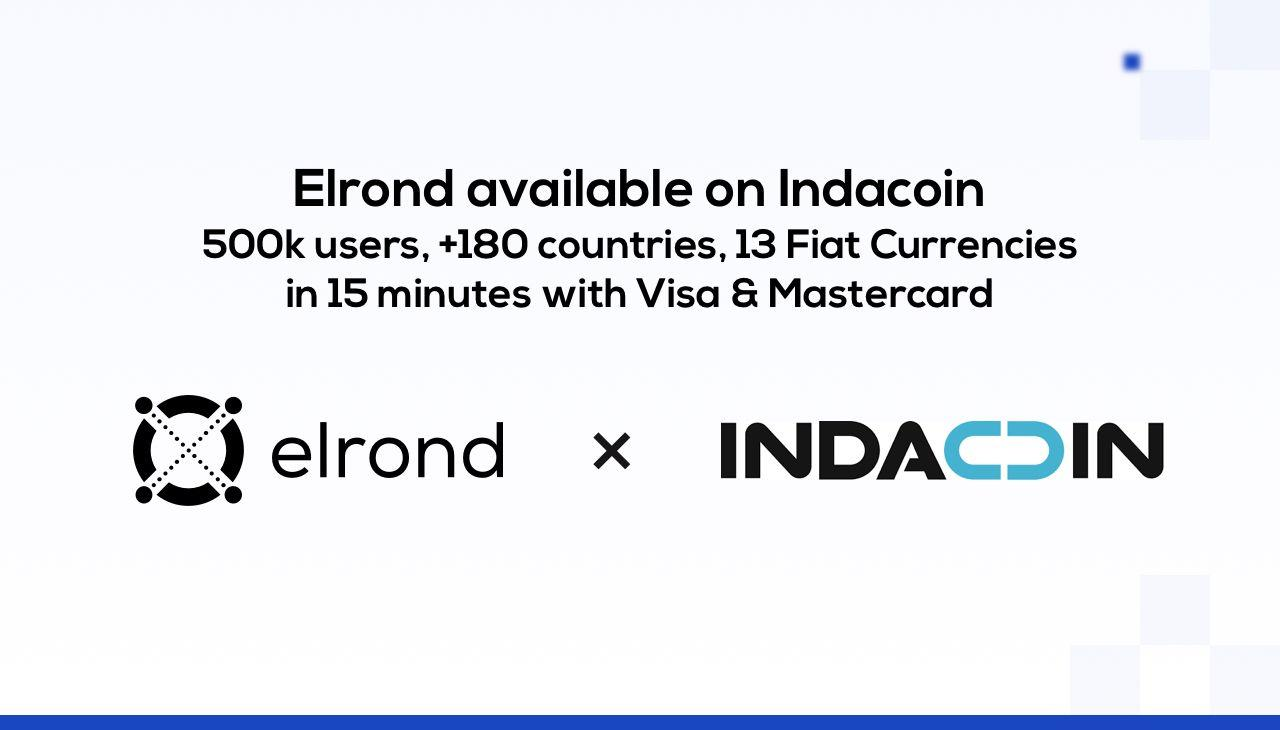 We're excited to announce that 500k+ users from Russia, UK & 180 countries can buy eGold using 13 fiat currencies and have it delivered in under 15 minutes!
Indacoin is a cryptocurrency payments processor based in London that services B2B integrations, as well as retail customers. It's been operating since 2013 and has established a broad customer base thanks to easy access to more than 180 cryptocurrencies using credit card payments, a user-friendly website and easy to use mobile app with +50k downloads.
The integration brings Elrond closer to our Russian community, as well as UK and the rest of the +180 countries, which now can now buy native eGold fast & directly using Visa & Mastercard.
#eGoldMarathon day 4 👊
About Elrond
Elrond is a new blockchain architecture, designed from scratch to bring a 1000-fold cumulative improvement in throughput and execution speed. To achieve this, Elrond introduces two key innovations: a novel Adaptive State Sharding mechanism, and a Secure Proof of Stake (PoS) algorithm, enabling linear scalability with a fast, efficient, and secure consensus mechanism. Thus, Elrond can process upwards of 10,000 transactions per second (TPS), with 5-second latency, and negligible cost, attempting to become the backbone of a permissionless, borderless, globally accessible internet economy.
About Indacoin
Indacoin is a payment gateway and pioneer of Fiat-Crypto processing with Visa & Mastercard worldwide. Currently it remains one of the major players in providing instant & risk- free transactions for more than 90 merchants globally, including exchanges, wallets, token offerings projects, media channels, and others. Indacoin's main focus lies on the refinement of its anti-fraud software which works with AI technology and has enabled millions of users to purchase cryptocurrencies safely with a user friendly interface.
The company has been established under the laws of the UK since early 2014 and the team is widespread across the United Kingdom, Netherlands, Germany, Turkey, Estonia and Russia.
---
For more information, please visit us:
---
---
Latest news on Elrond
Check out our latest blog posts and updates