eGold Now Available on SimpleSwap.io - Exchange 300+ Cryptocurrencies Into EGLD!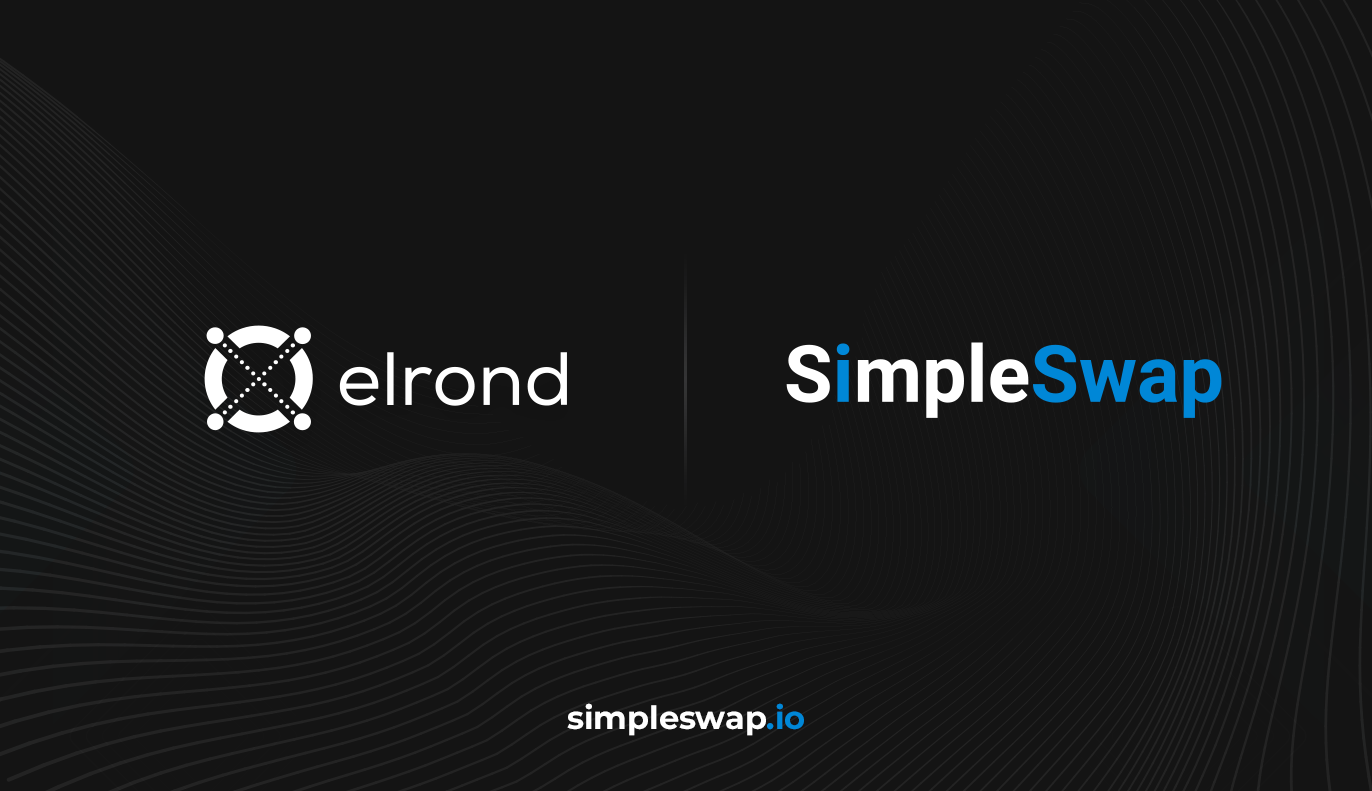 We're excited to announce that SimpleSwap.io users can now swap any of the 300+ listed cryptocurrencies into eGold! The process is simple, fast and requires little to no paperwork, thanks to platform intelligence that only requires KYC for high-risk users.
SimpleSwap has been created in 2018 and offers a direct avenue for exchanging tokens on pairs not normally available on any exchange. They can simplify swapping from ETH to EGLD, for example, to a one-step process, even if no ETH/EGLD pair exists.
The listing is important for Elrond because it enables a simple method to onboard the Elrond ecosystem from any other area of the crypto space.
About Elrond
Elrond is a new blockchain architecture, designed from scratch to bring a 1000-fold cumulative improvement in throughput and execution speed. To achieve this, Elrond introduces two key innovations: a novel Adaptive State Sharding mechanism, and a Secure Proof of Stake (PoS) algorithm, enabling linear scalability with a fast, efficient, and secure consensus mechanism. Thus, Elrond can process upwards of 10,000 transactions per second (TPS), with 5-second latency, and negligible cost, attempting to become the backbone of a permissionless, borderless, globally accessible internet economy.
About SimpleSwap
SimpleSwap makes the cryptocurrency exchange process easy, safe and comfortable for everyone and supports a limitless exchange of 300+ coins without sign-up.
---
For more information, please visit us:
---
---
Latest news on Elrond
Check out our latest blog posts and updates