Passportable Elrond Accounts On Multiple Chains And Platforms Via The Litentry Decentralized Identity Aggregator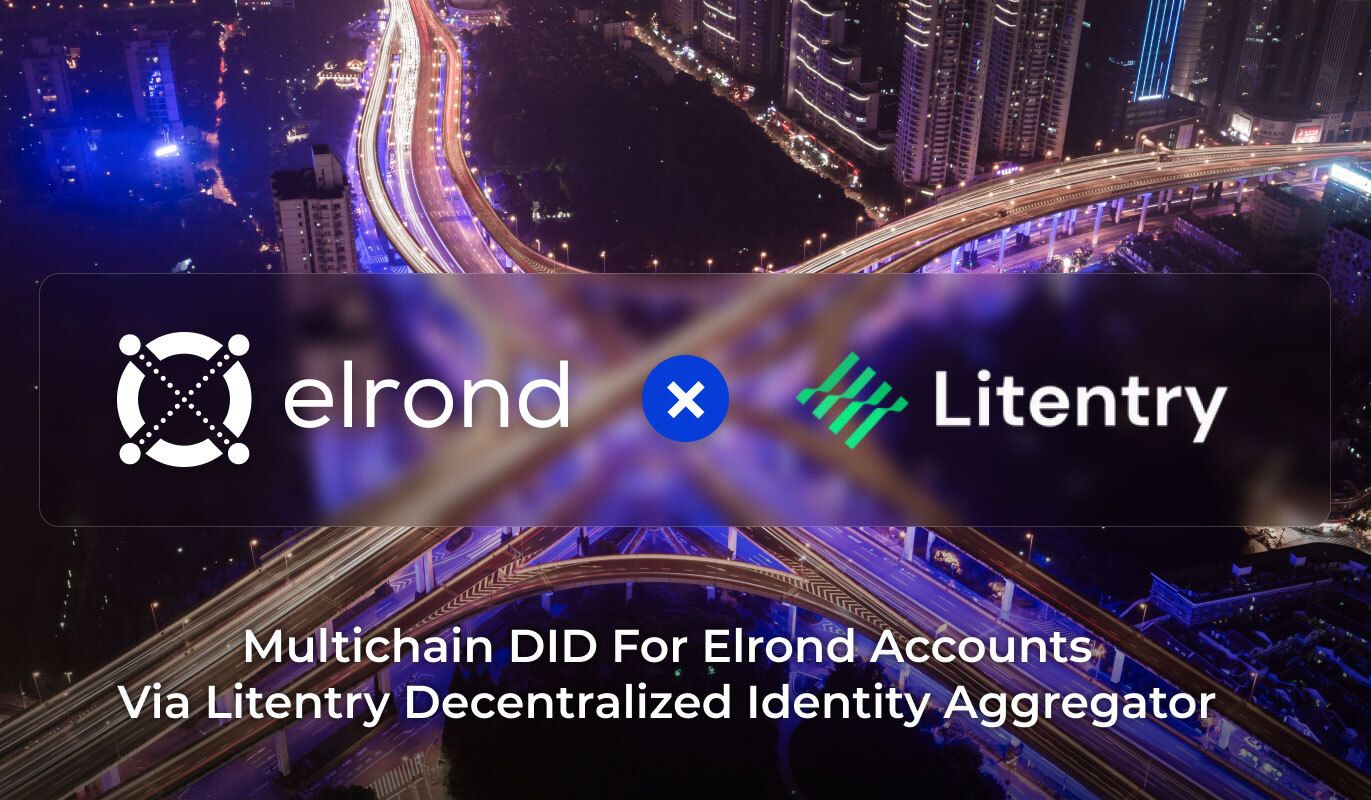 We have started a collaboration with Litentry, a DID aggregation platform that unifies ownership of multiple accounts and associated assets on different blockchains under one identity.
One of the most exciting products utilizing the Litentry Registrar service is MyCryptoProfile, which links Twitter accounts to blockchain wallets and provides useful information via a web extension.
Other interesting use cases include privately using certain identity information to anonymously determine certain properties, such as establishing if an account is a heavy NFT collector or strong hands investor, for example, i.e. by aggregating all the information about all the NFTs and investments for an account, but without revealing the actual identity.
Through our collaboration, Elrond users will be able to pass their identity across the different platforms that Liteform will support and tap into interesting potential use cases, such as displaying your Elrond NFT collection on Twitter, and many other creative use cases that can be enabled by the DID aggregator.
"The ability to privately integrate information about accounts and assets into processes spanning multiple different platforms will put Elrond Network at the forefront of the Web 3.0 transformation. We look forward to the creative use cases that will be enabled by the Litentry integration." said Beniamin Mincu, Elrond Network CEO.
"Litentry is on a mission to establish self sovereign identity across the technological barriers of the individual platforms that will collectively make up the Web 3.0 landscape. We're excited to make the Elrond Network an integral part of our ambitious vision and to explore the possibilities of deeper integration using their innovative tech." said Hanwen Cheng, Litentry Founder and CEO.
About Elrond
Elrond is the internet-scale blockchain, designed from scratch to bring a 1000-fold cumulative improvement in throughput and execution speed. To achieve this, Elrond introduces two key innovations: a novel Adaptive State Sharding mechanism, and a Secure Proof of Stake (PoS) algorithm, enabling linear scalability with a fast, efficient, and secure consensus mechanism. Thus, Elrond can process upwards of 15,000 transactions per second (TPS), with 6-second latency, and negligible cost, attempting to become the backbone of a permissionless, borderless, globally accessible internet economy.
About Litentry
Litentry is a Decentralized Identity Aggregator that enables linking user identities across multiple networks. Featuring a DID indexing protocol and a Substrate-built distributed DID validation blockchain, Litentry provides a decentralized, interoperable identity aggregation service that mitigates the difficulty of resolving agnostic DID mechanisms. Litentry provides a secure vehicle through which users manage their identities and dApps obtain real-time DID data of an identity owner across different blockchains.
---
For more information, please visit us:
---
---
Latest news on Elrond
Check out our latest blog posts and updates