Refactoring Global Finance One Decentralized Application At A Time. Discover How You Can Build Your First Elrond dApp From Scratch In Just 15 Minutes.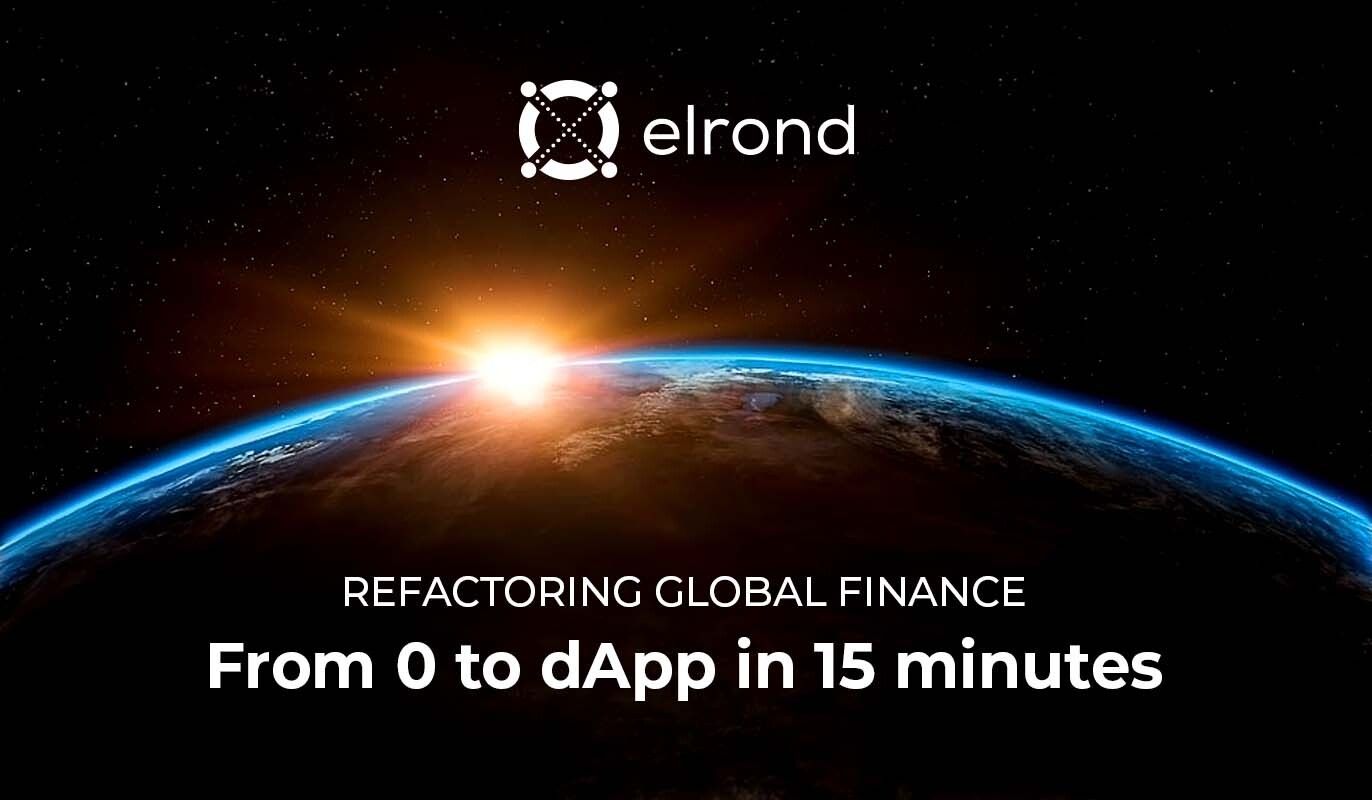 In software development, the process of refactoring improves the behavior of a system. Through better design and integration of newer technologies, performance and efficiency can be significantly enhanced.
With the Elrond Network blockchain technology available at an internet-scale, it's time to consider refactoring the global financial system.
Anyone can play a role in this revolution. The web's explosive growth was catalyzed by the ability for anyone to create their own website. Smartphones are indispensable today largely because anyone could create their own mobile app.
With the help of this guide, you will be able to build your first dApp in under 15 minutes.
The detailed step by step description is available in the Elrond Docs:
https://docs.elrond.com/developers/tutorials/your-first-dapp/
If you're curious to see what kind of a dApp you can build in just 15 minutes, see for yourself. This is exactly what you get if you follow the guide step by step: http://dapp.heliosstaking.com
The next amazons and googles are perhaps one smart contract away. Building that smart contract, however, will require a lot more work than just 15 minutes. In the following installments of these technical guides, we will walk you through the entire process of building exceptional decentralized applications and writing powerful smart contracts using all the groundbreaking features of the Elrond Network.
In caring for our growing developers community, we encourage you to post your questions for us on Stack Overflow, for others to integrate the results of your research into their future work and accelerate the growth of the Elrond ecosystem.
Post your questions here: https://stackoverflow.com/questions/tagged/elrond
It's time to build.
---
For more information, please visit us:
---
---
Latest news on Elrond
Check out our latest blog posts and updates