Introducing egld.gg The First Gaming Guild Dedicated To The Elrond Ecosystem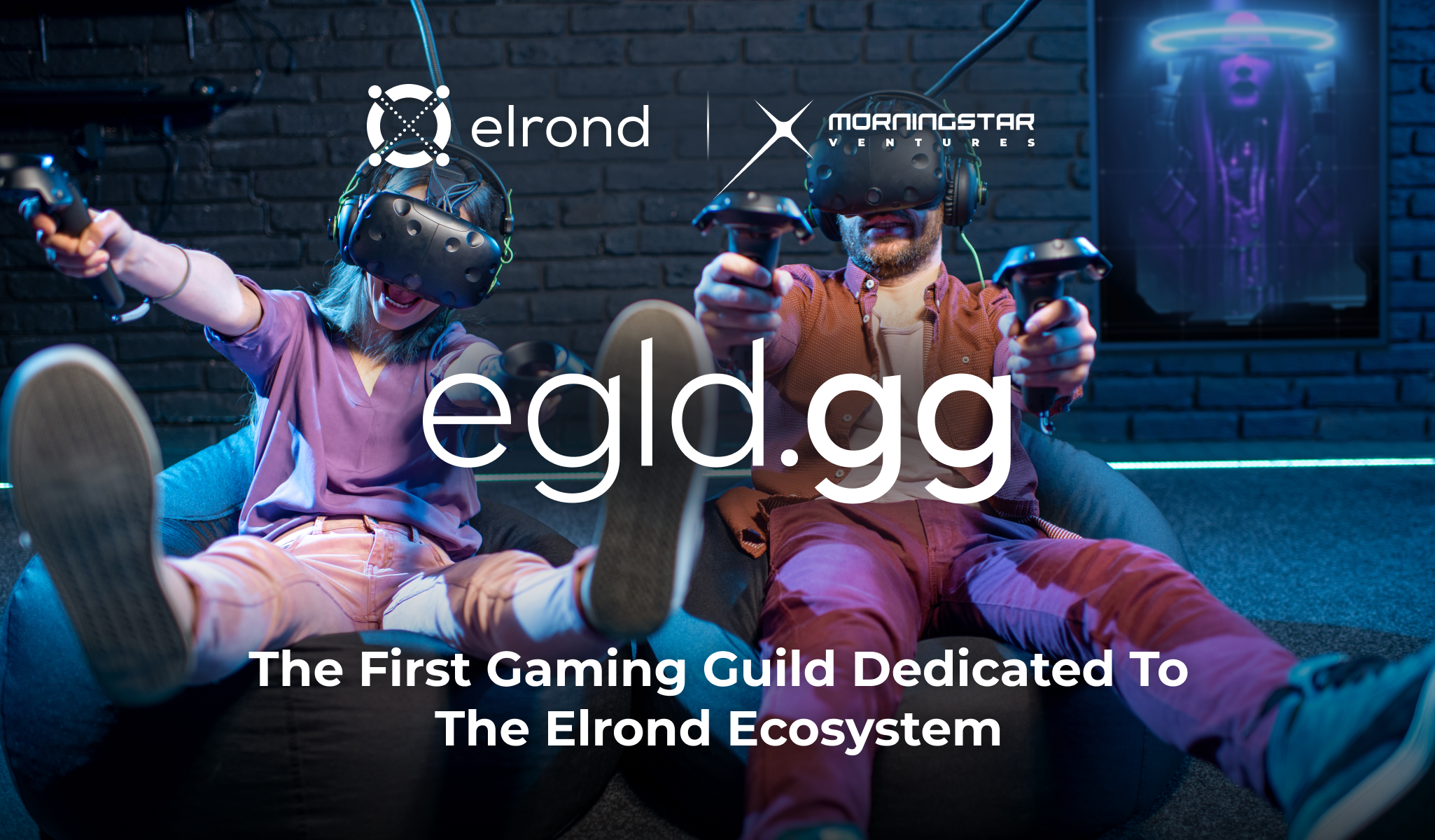 Web3-enabled social groups will share the upsides of establishing the new frontiers for human evolution in the Metaverse.
We are thrilled to introduce egld.gg the first gaming guild dedicated to the Elrond Network ecosystem, founded by our strategic partner Morningstar Ventures.
egld.gg is the first web3 gaming guild dedicated to the Elrond ecosystem. It will spearhead the P2E movement by combining gaming communities, investments, education and scholarships (lending of in-game assets), all in one place.
egld.gg will be a hub for Elrond gamers, where they can get early access to the latest and hottest games, earn rewards, contribute to interesting ideas, make friends and have fun.
The founders are planning to go a step further than other guilds and have special events reserved for Elrond gamers, an engaging mechanism for the lending of digital assets and NFTs, as well as meet and greets with famous gamers and founders.
Sign up to become a member today and get a head start in the Metaverse revolution happening on the Elrond Network:
---
For more information, please visit us:
---
---
Latest news on Elrond
Check out our latest blog posts and updates