Accelerating Innovation: Elrond And Innovation Labs Team Up To Boost Startups From All Around Romania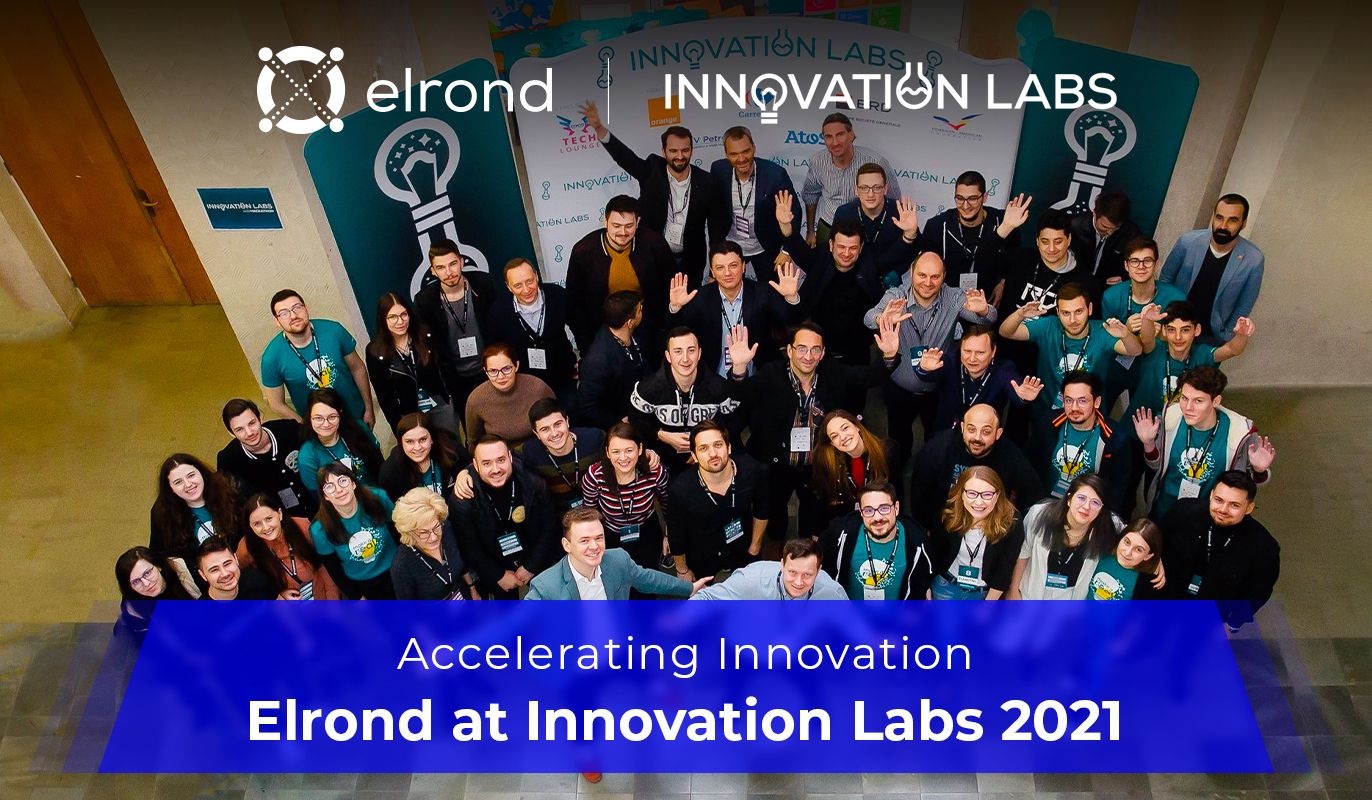 Innovation Labs is an acceleration program for technology ideas. It offers guidance and mentoring, and connects young entrepreneurs with funding opportunities. Since 2013, the yearly program has been growing to partner with 11 universities from the top 5 student centers in Romania- Bucharest, Cluj, Iași, Sibiu, and Timișoara - and welcomes students, young graduates, professionals, and researchers from all around the Romanian ecosystem.
The best teams successfully launch to market, such as KNOSIS.AI, PentestTools, CODA Footprint, or Appsulate, or proceed to work on their ideas in the companies supporting the event. Notable supporters include Orange, BRD – Groupe Société Générale, Carrefour, or Atos.
We are excited to announce that Elrond will join them and be a main enabler of Innovation Labs 2021. We will offer mentoring, guidance, and funding for the first wave of entrepreneurs that will have the opportunity to change the world using the internet-scale blockchain.
"There are many curious students with deep engineering backgrounds. By helping them to embrace this new technology, and push through the pains of getting a startup off the ground, we intend to kickstart the next major wave of innovation." said Beniamin Mincu, Elrond CEO.
Innovation Labs 2021 will include 8 verticals such as Cybersecurity, Fintech, or Smart Cities, each supported by a relevant company. Elrond will support the Blockchain track and will offer guidance to teams looking to build a pure blockchain project, as well as to the teams who want to leverage our technology to develop an innovative idea in any of the other verticals.
The event will span 7 months of pitches, talks, mentoring sessions, and hackathons. At the end, the best ideas and teams are funneled through to Demo Day, where the best MVPs and demonstrations will be awarded.
"It was almost 10 years ago that I first started talking about Innovation Labs with my co-founder Razvan Rughiniș. We always had the dream that one day a Romanian company would spearhead the program. I am incredibly excited and proud to now have Elrond Network as one of our main partners for this year." said Andrei Pitiș, Innovation Labs co-founder & CEO Simple Capital
Our strategic involvement in the Innovation Labs provides direct access to entrepreneurs and developers who are looking to leverage the comprehensive Elrond Devkit and drive efficiency in  verticals such as Fintech, Cybersecurity, Retail, Health, or Agriculture through automation and decentralization.
Registrations are open until 4th of March. Find out more about Innovation Labs: https://www.innovationlabs.ro/
---
For more information, please visit us:
---
---
Latest news on Elrond
Check out our latest blog posts and updates