The Elrond Mainnet, Visualized - Track The Most Important On-Chain Activity On Flipsidecrypto's Interactive Reports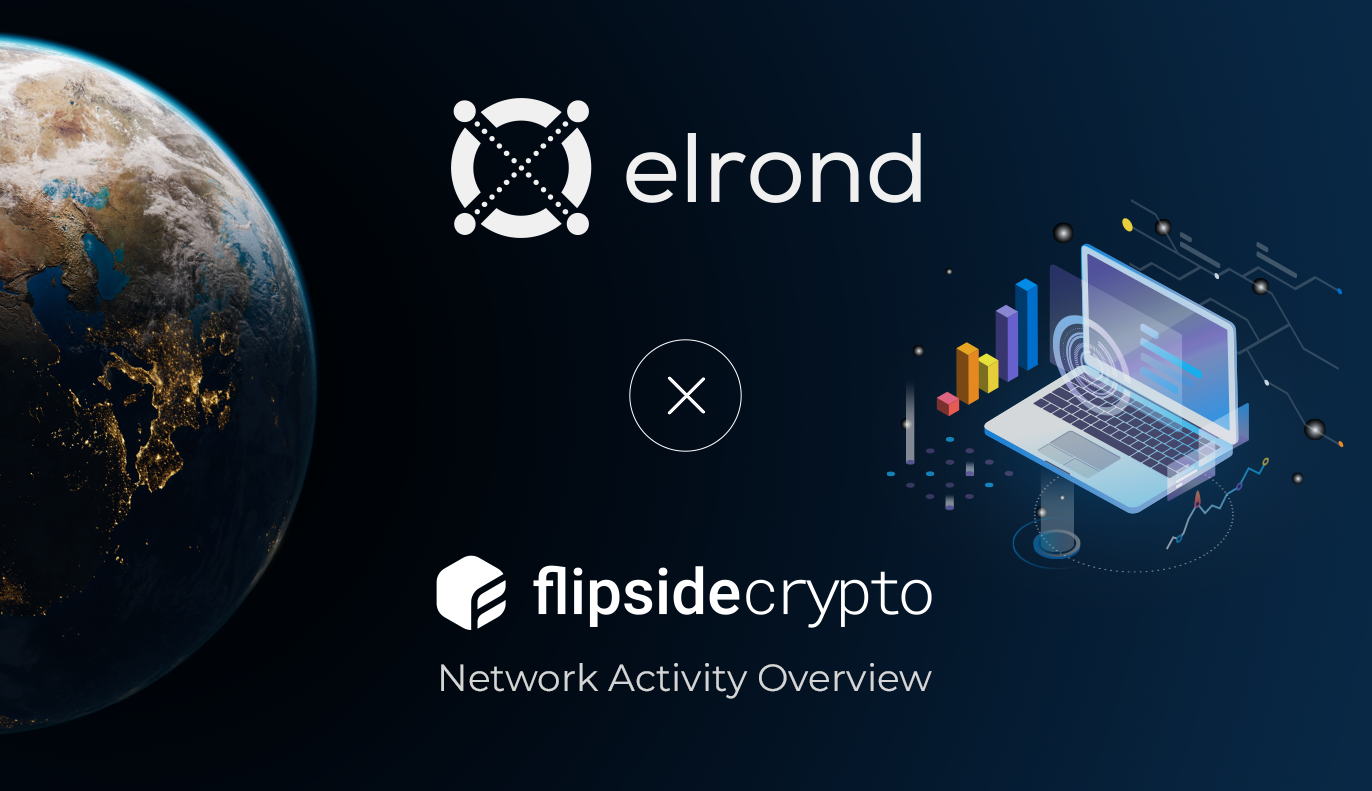 The public nature of the Elrond blockchain makes it possible for anyone to track its activity in realtime. The task of capturing all the relevant information is not trivial and the resulting data sets can be overwhelming. We joined forces with Flipsidecrypto to provide everyone with a clear overview of what is happening on our mainnet.
The results of the analysis are available for all interested parties, you can see them here: https://app.flipsidecrypto.com/cooperative/elrond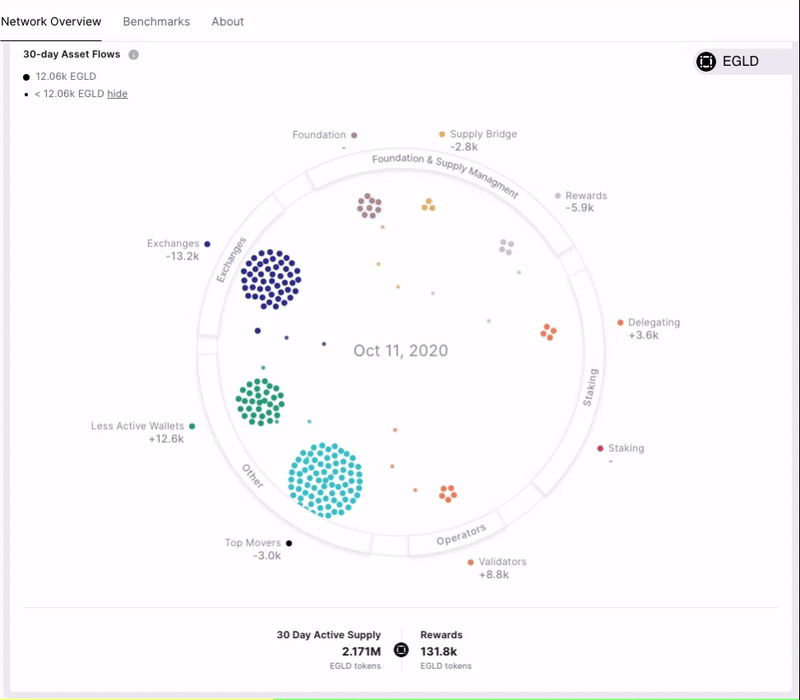 The visuals make it easy to track what everyone is doing on the mainnet. Our recent staking event is captured as a timeline of events that demonstrate the Elrond end-users' commitment to the long term of the network.
"The Flipside Crypto analytics do a great job of immediately conveying the effervescence of the Elrond on-chain activity. It's an important addition to our growth tracking and decision making toolset" - Beniamin Mincu, Elrond CEO.
Flipside Crypto makes comprehensive analysis for blockchain projects and assigns a Fundamental Crypto Asset Score (FCAS) rating. This rating indicates project health based on User Activity, Developer Behavior and Market Maturity.
According to FCAS criteria, Elrond is rated as an A project with a score of 759, which ranks us 43 overall. Our developer rating is currently sitting at an unsurprising 892, which ranks us 20th overall. The rating is dynamically updated and will evolve in tandem with the growth of our ecosystem.
CoinMarketCap includes this rating for all the projects it lists, which provides great exposure for those looking to learn more about a project. Our rating can be seen here: https://coinmarketcap.com/currencies/elrond-egld/ratings/
Through the collaboration with Flipside Crypto we are able to provide out token holders, users, builders and potential investors with a powerful tool to help them make informed decisions about their engagement with the Elrond Network, in a transparent and easy to understand manner.
About Elrond
Elrond is the internet-scale blockchain, designed from scratch to bring a 1000-fold cumulative improvement in throughput and execution speed. To achieve this, Elrond introduces two key innovations: a novel Adaptive State Sharding mechanism, and a Secure Proof of Stake (PoS) algorithm, enabling linear scalability with a fast, efficient, and secure consensus mechanism. Thus, Elrond can process upwards of 15,000 transactions per second (TPS), with 6-second latency, and negligible cost, attempting to become the backbone of a permissionless, borderless, globally accessible internet economy.
About Flipside Crypto
Flipside Crypto provides business intelligence to blockchain organizations. Their suite of analytics tools provides insights into user behaviors, developer activities, and financial health.
Flipside Crypto is backed by Galaxy Digital Ventures, True Ventures, Coinbase Ventures, Digital Currency Group, Avon Ventures (a venture capital fund affiliated with FMR LLC, the parent company of Fidelity Investments) and other investors.  See flipsidecrypto.com for more information.
---
For more information, please visit us:
---
Latest news on Elrond
Check out our latest blog posts and updates