Be The Next Banksy: Privacy Protection For Elrond NFT Content Creators Via HOPR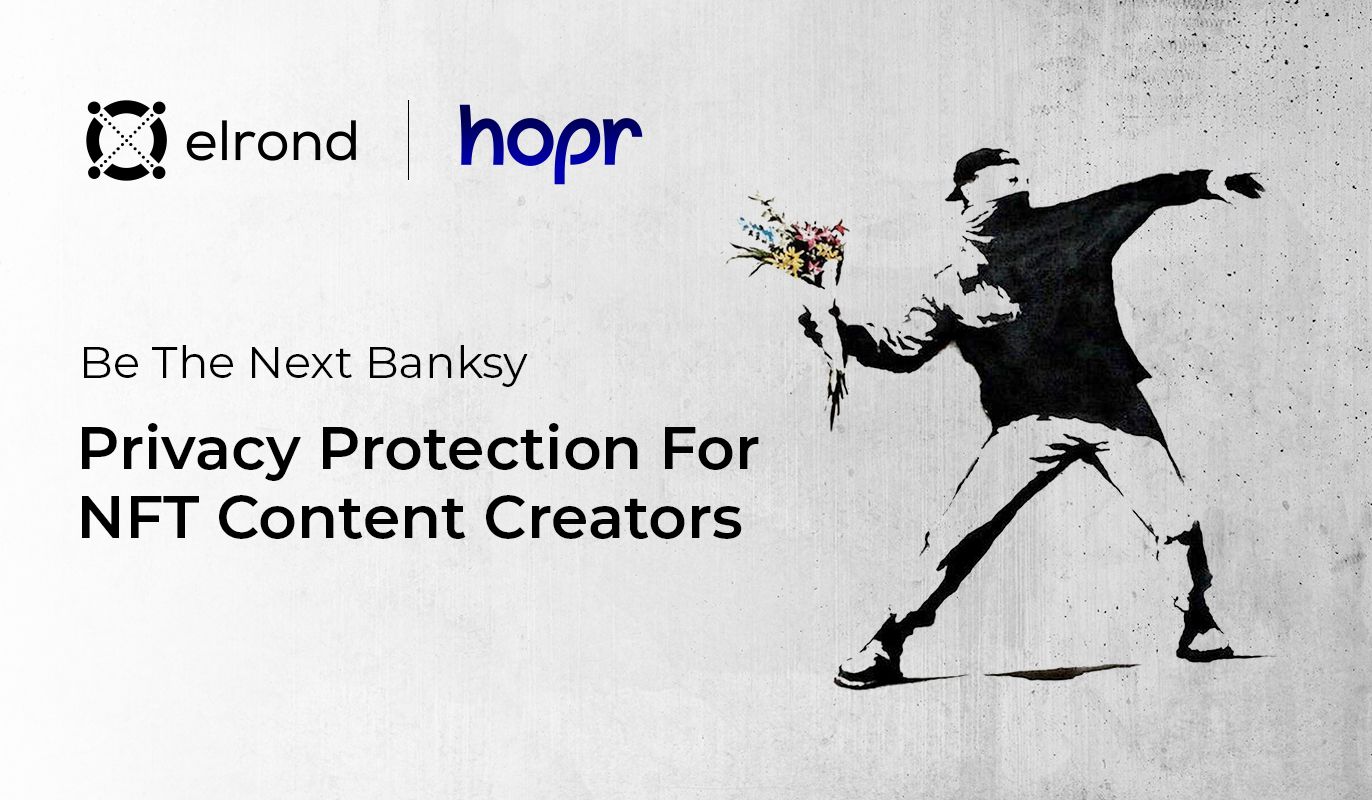 Banksy is the best-known street artist and arguably one of the most influential modern artists. His unconventional methods of expression, such as having one of its paintings automatically destroy itself moments after being auctioned for $1.4M USD, are further amplified by his anonymity.
Perhaps more artists would be able to make bolder statements if they could protect their privacy as well as Banksy.
On this note, we want to share an update about our collaboration with Binance-incubated HOPR, the privacy-preserving Layer 0 protocol. We mentioned in our partnership announcement that we aim to work together and enhance privacy for Elrond tools and products.
HOPR has been making a lot of progress lately by bringing their network and token online and making a lot of breakthroughs required for operating a Tor-like network in a truly decentralized and incentivized manner. You can watch their latest updates from EthCC in a presentation by cryptographer Amira Bouguera.
Through our collaboration with HOPR we are looking at ways to protect the metadata of Elrond accounts interacting with the network, such as originating IP or location, thus increasing the privacy of our users.
For example, a content creator can drop their NFT in the upcoming Maiar NFT Marketplace with full confidence of their identity and whereabouts remaining private, beyond what is possible now with centralized VPN solutions, or limited capacity Tor networks.
We are also exploring a broader integration for the Maiar app, which in its future iterations could have even stronger privacy properties when connecting via HOPR's Layer-0 network.
In the short term, a portion of the HOPR token supply will be bridged onto our mainnet as an ESDT token, which means its holders will be able to leverage it in DeFi opportunities on the Maiar Exchange.
Full privacy will soon be the norm for any internet-connected user and device, so the scope of our collaboration will further expand in the future, to cover more aspects of the Elrond tools and products where HOPR can bring value.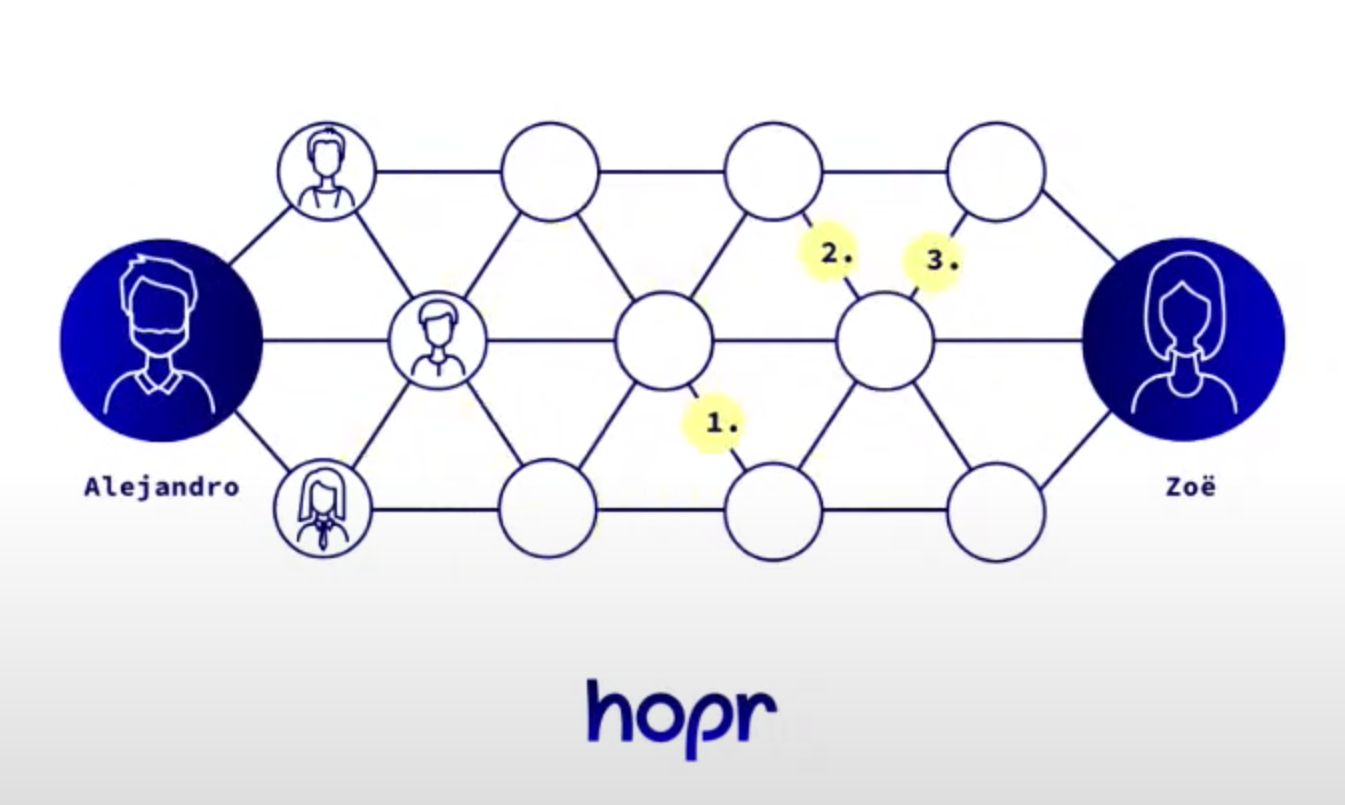 Stay tuned for the upcoming HOPR technical AMA in the Elrond Telegram community, where Sebastian Bürgel and his team will be answering questions.
About Elrond
Elrond is a new blockchain architecture, designed from scratch to bring a 1000-fold cumulative improvement in throughput and execution speed. To achieve this, Elrond introduces two key innovations: a novel Adaptive State Sharding mechanism, and a Secure Proof of Stake (PoS) algorithm, enabling linear scalability with a fast, efficient, and secure consensus mechanism. Thus, Elrond can process upwards of 10,000 transactions per second (TPS), with 5-second latency, and negligible cost, attempting to become the backbone of a permissionless, borderless, globally accessible internet economy.
About HOPR
HOPR provides the tools and framework for the Web3 ecosystem, ensuring everyone has control of their privacy, data, and identity as they navigate online. The HOPR protocol introduces the first-ever open incentivized mixnet, where anyone can earn tokens for staking and running nodes. Dr. Sebastian Bürgel, who helped draft the DLT (Distributed Ledger Technology) Law in Switzerland, leads a diverse HOPR team which includes award-winning blockchain hackers and Silicon Valley tech veterans.
HOPR combines the traditional association as a proven legal entity in Swiss jurisdiction with the tenets of a Decentralized Autonomous Organization (DAO) which results in a Decentralized Community-Enabling Governance (DecenGov). HOPR has its main office in Zurich, Switzerland.
---
For more information, please visit us:
---
---
Latest news on Elrond
Check out our latest blog posts and updates