The New Financial Order at Internet-Scale - Beniamin Mincu on National Television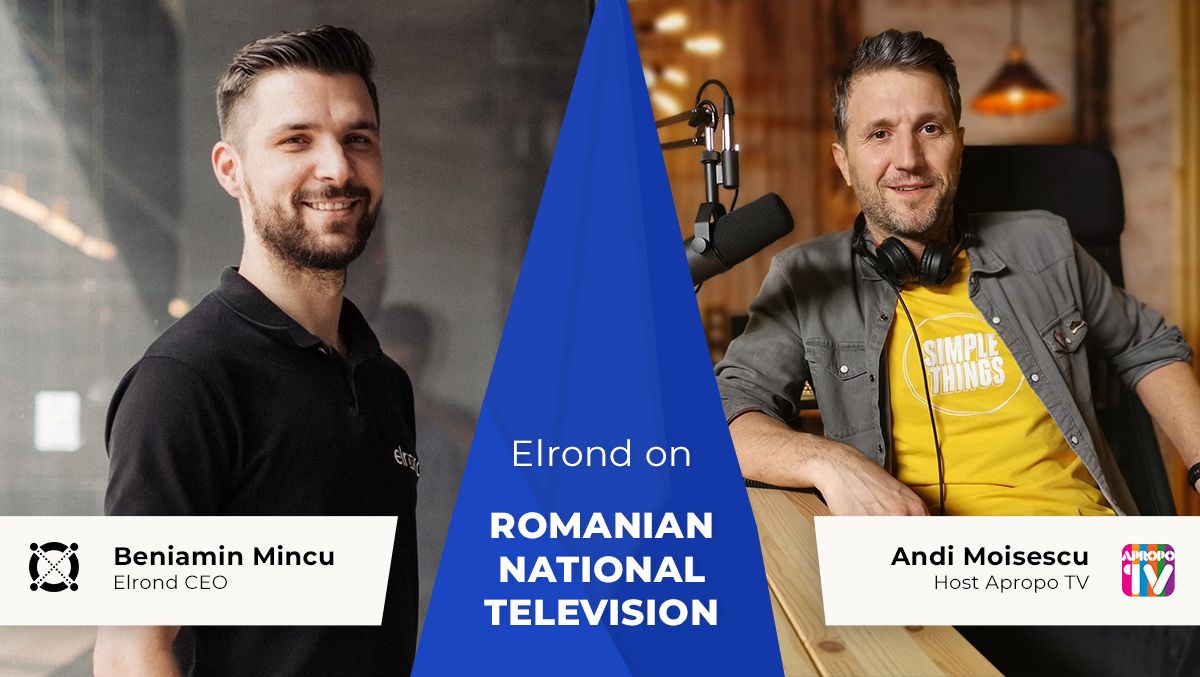 Did you know that Elrond has been breaking into the mainstream media? Beniamin recently sat down with Andi Moisescu, who is a renowned media person that has been heading many popular shows on national television, is an active online influencer and a judge on Romania's got talent.
An important reason why Andi has a very good reputation amongst all romanian demographics is that he is trustworthy, funny and relatable.
He applied all that to get to the bottom of how blockchain technology is going to transform global economies, and why a startup from Sibiu is bound to become the next Romanian unicorn by taking the lead in developing the trust layer of the new internet.
"This is not about the technology, but its implications, which are nothing short of a new digital GLOBAL financial system" - Andi Moisescu.
The interview is non-technical, grounded in valuable real-life comparisons and does a great job of conveying the implications of blockchain technology to a large audience in relatable terms.
It aired on Romanian national television and has made quite the impact. You can watch it with English subtitles, with other languages available via YouTube auto-translation, here:
About Elrond
Elrond is the internet-scale blockchain, designed from scratch to bring a 1000-fold cumulative improvement in throughput and execution speed. To achieve this, Elrond introduces two key innovations: a novel Adaptive State Sharding mechanism, and a Secure Proof of Stake (PoS) algorithm, enabling linear scalability with a fast, efficient, and secure consensus mechanism. Thus, Elrond can process upwards of 15,000 transactions per second (TPS), with 6-second latency, and negligible cost, attempting to become the backbone of a permissionless, borderless, globally accessible internet economy.
---
For more information, please visit us:
---
Latest news on Elrond
Check out our latest blog posts and updates