+4.7 Million Online Stores in 180 Countries will be able to accept Elrond Payments via Utrust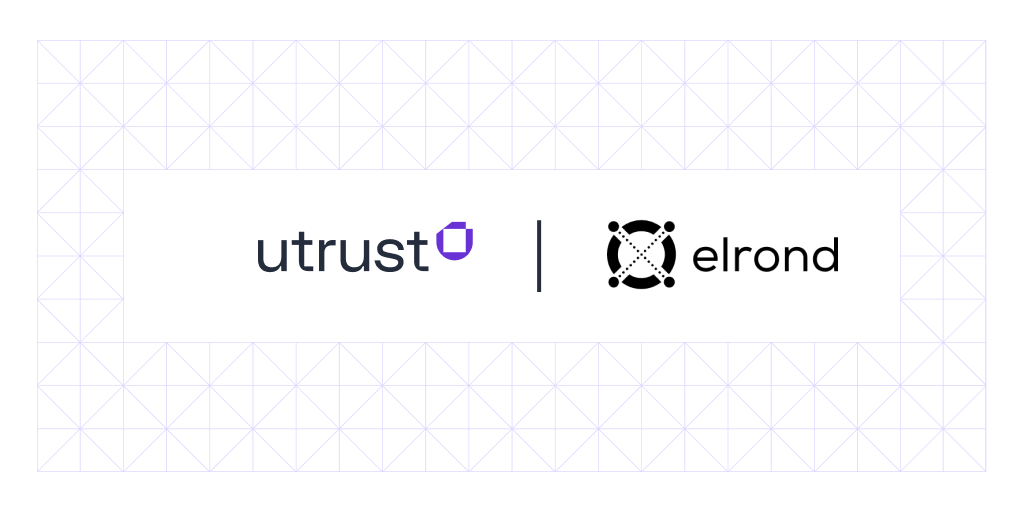 We're excited to announce work is underway to integrate Elrond into the Utrust ecosystem, making it available to more than 4.7 million e-commerce websites that will be able to accept $ERD thanks to Utrust, which processes payments for merchants and delivers them fiat in their bank account, with only 1% fees.
Elrond will be available in the Utrust ecosystem while the teams work together to build a partnership that can expand digital currencies' global footprint. Furthermore, any online business running on the popular WooCommerce or Adobe's Magento can easily integrate Utrust and receive payments in Elrond.
"Step by step, we are aiming to make the Elrond token usable anywhere in the world. We're thrilled to work with the great Utrust team, and take another significant step forward to make ERD spendable at millions of online stores worldwide." said Beniamin Mincu, Elrond CEO.
Utrust is a payments processor that helps online businesses reduce transaction fraud & costs while increasing speeds, thanks to blockchain technology. The startup allows websites to easily integrate cryptocurrency payment options while maintaining important aspects such as invoicing and settlement in fiat currencies in 180 countries. It is already used to buy goods such as real estate or services such as airline tickets.
"Elrond and Utrust share a similar vision of abstracting away the complexity of blockchain and making a more user-friendly and efficient space. We're happy to work with the business-minded team at Elrond Network to achieve that goal together." said Nuno Correia, Utrust Chairman.
The integration with Utrust will create more utility for the Elrond token, by eliminating the friction of converting it to goods & services, and creates more opportunities for $ERD's adoption as a commonly used currency.
About Elrond
Elrond is a new blockchain architecture, designed from scratch to bring a 1000-fold cumulative improvement in throughput and execution speed. To achieve this, Elrond introduces two key innovations: a novel Adaptive State Sharding mechanism, and a Secure Proof of Stake (PoS) algorithm, enabling linear scalability with a fast, efficient, and secure consensus mechanism. Thus, Elrond can process upwards of 10,000 transactions per second (TPS), with 5-second latency, and negligible cost, attempting to become the backbone of a permissionless, borderless, globally accessible internet economy.
About UTRUST
Utrust brings the power of digital currencies to the world's businesses and people, with the best blockchain payment solution designed to solve the problems of traditional payment methods by offering the smoothest and cheapest crypto to cash solution. Utrust does this by: accepting multiple currencies: Enabling buyers to pay with Bitcoin and more — multiple revenue opportunities under one integration; Volatility protection: Utrust does on-spot crypto-to-cash directly settled to the bank; Strategic positioning: Putting its partners at the forefront of innovation (crypto users are hardcore enthusiasts) as a value player that entering this space (creating a halo effect).
---
For more information, please visit us:
---
---
Latest news on Elrond
Check out our latest blog posts and updates