Binance joins Elrond as Staking Provider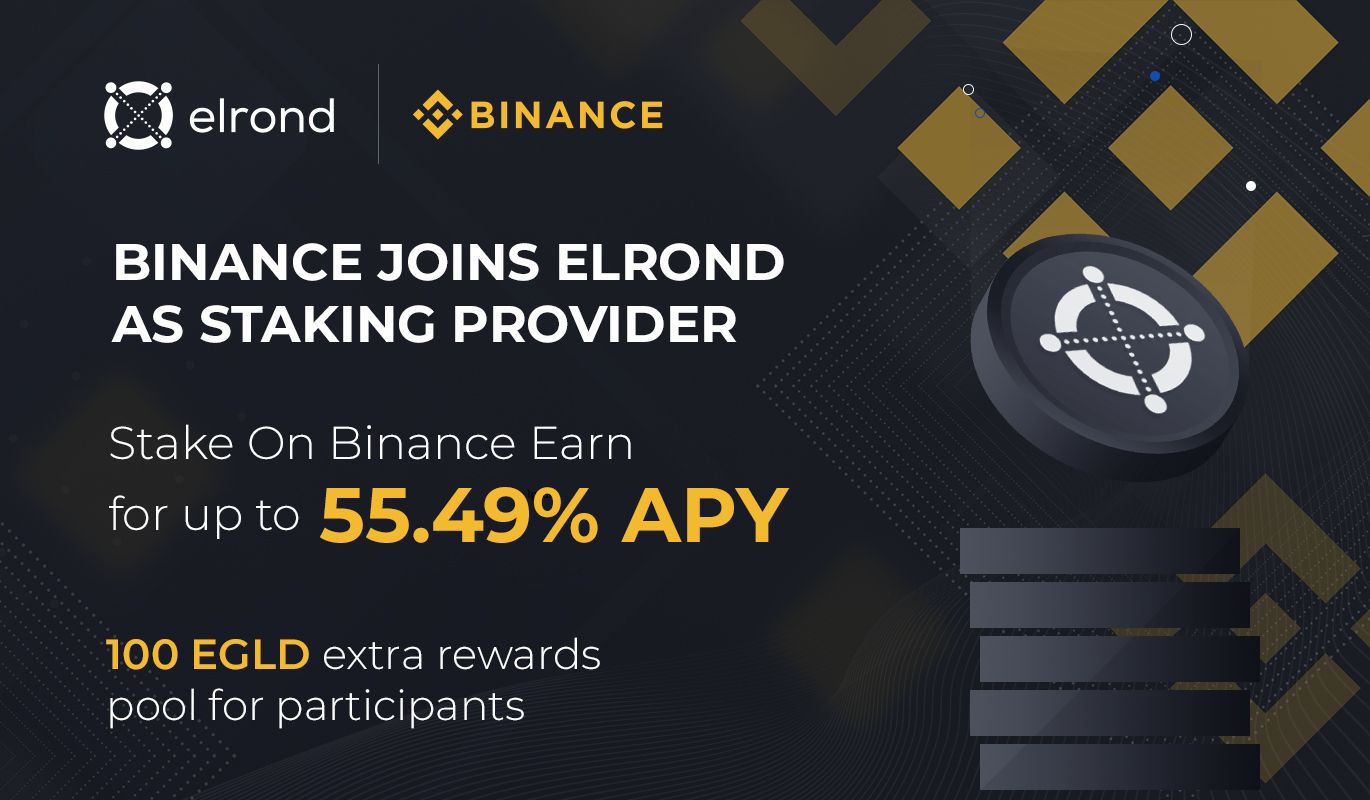 We are excited to announce that Binance, our strategic partner and genesis launch validator, has deployed a new EGLD staking pool.
After supporting the launch of the Elrond mainnet, Binance Staking has operated Validator nodes to process transactions and secure the network. They now take their commitment towards our network to the next level, by becoming an Elrond Staking Provider and offering services towards delegators.
https://explorer.elrond.com/providers/erd1qqqqqqqqqqqqqqqpqqqqqqqqqqqqqqqqqqqqqqqqqqqqqc0llllsayxegu
To mark the occasion, extra rewards are available for staking EGLD in the Earn section of the Binance CEX. Stake your EGLD starting from 2021-10-21 at 12:00 PM (UTC) to earn multiple rewards.
Find out the details of the special staking event here: https://www.binance.com/en/support/announcement/bb3f9eb86f6947a998abfe0695fb0d32

---
For more information, please visit us:
---
---
Latest news on Elrond
Check out our latest blog posts and updates