Enterprise Adoption: Elrond Tokenized Assets and Smart Contracts Deployment Automated by Aurachain AG Low Code Platform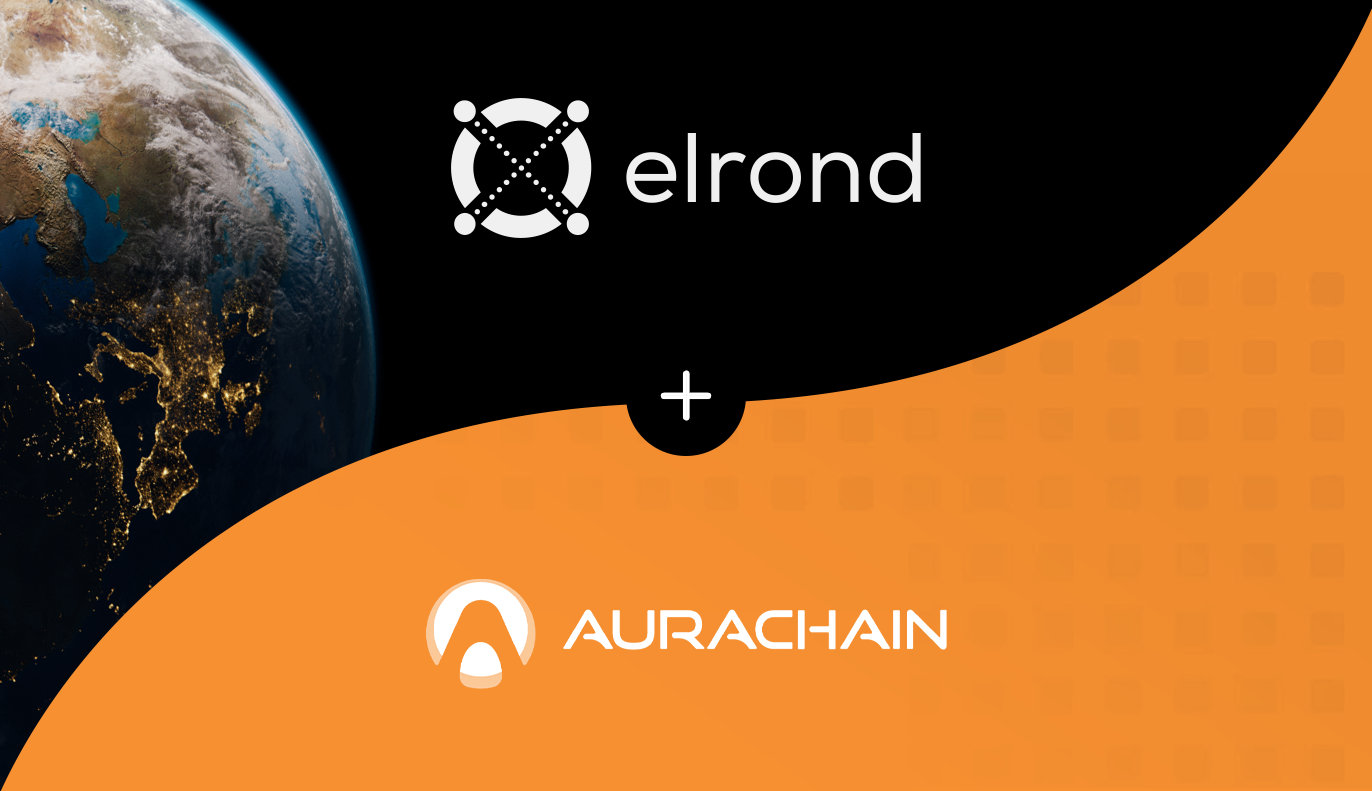 We're excited to announce the integration of Elrond blockchain technology into the Aurachain business process management platform. Aurachain provides businesses with an efficient low code workflow automation layer that enables organizations to digitize, streamline and automate their business processes.
The collaboration will target Aurachain's blockchain module, which was developed to automate asset tokenization and to automatically deploy smart contracts. This will result in Aurachain customers having the opportunity to use the Elrond mainnet as the on-chain component of broader business processes.
"We have created Elrond as a significant improvement enabling simpler and more streamlined value exchange for both startups and established enterprise platforms. The Aurachain customers will be able to enjoy increased security and lower costs through the Elrond mainnet without managing additional blockchain complexity." said Beniamin Mincu, Elrond CEO.
Aurachain is a digitization solution for enterprises looking to increase efficiency through business process automation. Their low-code suite of products provide their customers with the means to design, deploy and manage their own digital processes, complete with analytics, reports, integration, document management solution and blockchain integration.
The company was established in 2009 and has since delivered solutions for banking & fintech, supply chain management, insurance, real estate, public administration and several cross-industry products.
"Our enterprise customers have become increasingly aware of blockchain technology and its benefits. They understand the overhead of private blockchain infrastructures and how a correct solution architecture involving a public blockchain can bring the same benefits, at much lower costs and with increased flexibility. We're excited to integrate Elrond in the Aurachain tech stack" said Adela Wiener, Aurachain AG CEO.
The new partnership marks an important milestone for Elrond enterprise adoption. Our mainnet and technology stack will be made readily available to all Aurachain customers, without the need of complex setups, integrations and customizations, which will in turn accelerate adoption and increase the Elrond transactions volume.
About Elrond
Elrond is a new blockchain architecture, designed from scratch to bring a 1000-fold cumulative improvement in throughput and execution speed. To achieve this, Elrond introduces two key innovations: a novel Adaptive State Sharding mechanism, and a Secure Proof of Stake (PoS) algorithm, enabling linear scalability with a fast, efficient, and secure consensus mechanism. Thus, Elrond can process upwards of 10,000 transactions per second (TPS), with 5-second latency, and negligible cost, attempting to become the backbone of a permissionless, borderless, globally accessible internet economy.
About Aurachain
Aurachain is a low code rapid application development platform, which allows the visual creation of both digital process applications and Blockchain-enabled (self-executing smart contracts).

The Aurachain platform reduces application development cycles from months, or years, to weeks or even days; providing a visual development environment that simplifies and accelerates even the most complex process automation applications, while enabling participation and collaboration between line of business functional process owners and IT.

The Aurachain platform enables a client to rapidly reconfigure critical elements of its operating profile for the achievement of both short- and long-term strategic goals; be they launch of new products, entry into new markets, enhancing the customer engagement experience, or fast tracking the integration of operating units.
---
For more information, please visit us:
---
---
Latest news on Elrond
Check out our latest blog posts and updates