Towards A Global Payments Network: NOWPayments Partner Spotlight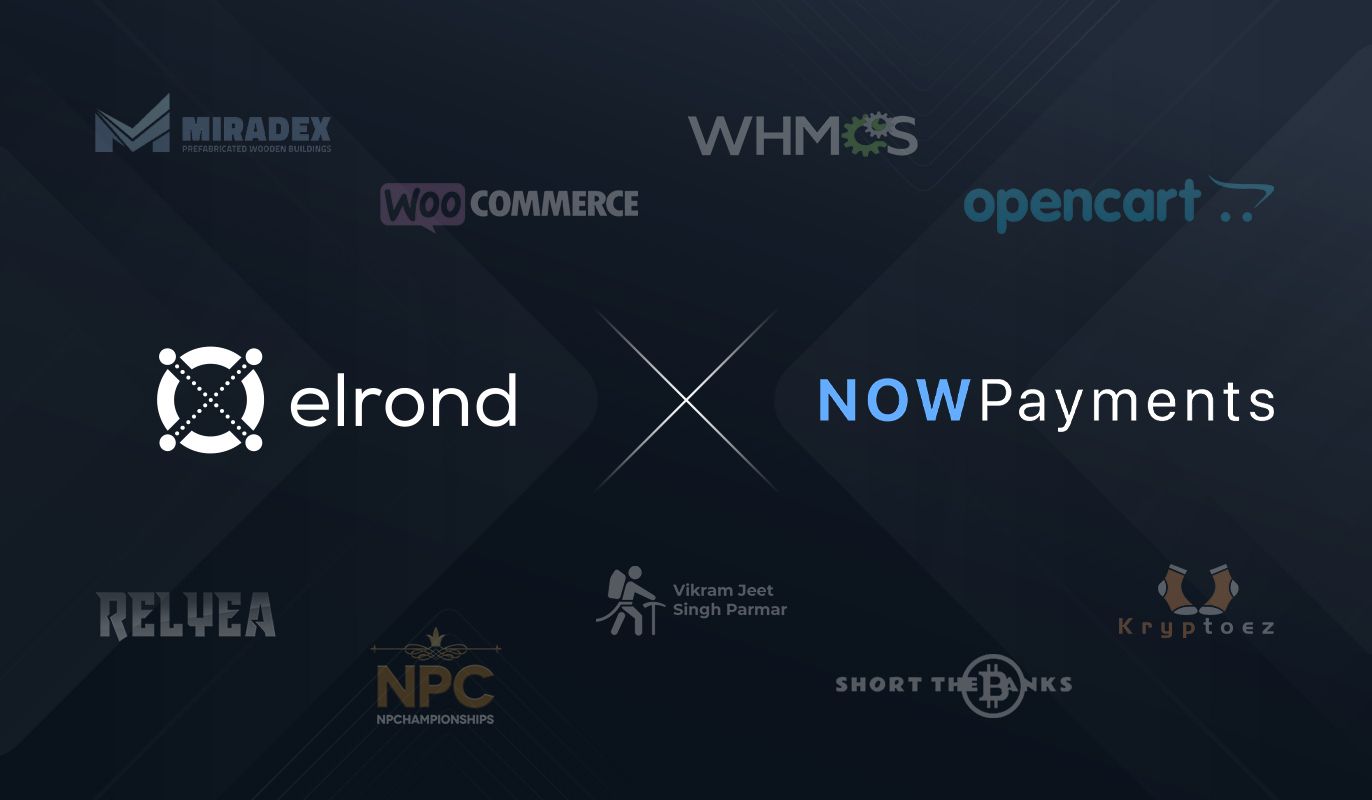 One of the fundamental use cases for eGold is for it to be used as a means of exchange and facilitate payments, remittances, and value transfer. We already facilitate this through our Maiar mobile app mainly on a peer to peer level.

Thanks to our partners, we are able to expand the utility of eGold to span any scenario where payments, transfers, or even donations are involved. One of the most active contributors to making eGold mass adoption closer is NOWPayments.

They enable you, and anyone, to start accepting eGold, regardless of which crypto they pay you with, NOWPayments can always convert it to EGLD automatically.

Here are a few cool examples of merchants integrating NOWPayments technology to accept eGold as payment:
Twitch and YouTube Streamers
It is possible to donate EGLD to Twitch and YouTube streamers! Their number is constantly growing, as NOWPayments makes donations on Twitch as smooth and easy as possible.

Check out Relyea for gaming tutorials (for example, Hollow Knight) and fun live streams. Check out the EGLD donation link in the description of the videos you watch.

An example of a Twitch streamer accepting donations in EGLD would be NPChampionships - streaming fully automated MMA bouts between real-life and created fighters.

Electric Scooters

There is nothing cooler than zooming around the city in an all-electric scooter, except perhaps paying for it in EGLD. The German e-shop Flow Electric was perhaps one of the first who integrated the NowPayments solution to allow their customers to buy a piece of urban freedom with their hard earned EGLD.
Merchandise
If you want to pay with EGLD and get yourself some crypto-themed merch, why not check out ShorttheBanks or Kryptoez.
Outdoors

Even mountaineers who conquer the highest points of the world accept donations in EGLD. Hopefully, the whole world will see a crypto flag somewhere from Everest.
Sustainable Housing

Wanna build a house - Miradex designs wooden building and accepts payments in EGLD via invoices.

The Elrond ecosystem is rapidly expanding thanks to hardworking partners such as NOWPayments. We are excited to build a global payments network alongside them and encourage you to check them out, build with their tech, or at least show them your support for their contributions to the global adoption of our technology and the currency underpinning it.
---
For more information, please visit us:
---
---
Latest news on Elrond
Check out our latest blog posts and updates