Interoperable dApps With Multichain Liquidity To Be Made Possible On The Elrond Network Via "Composable Finance"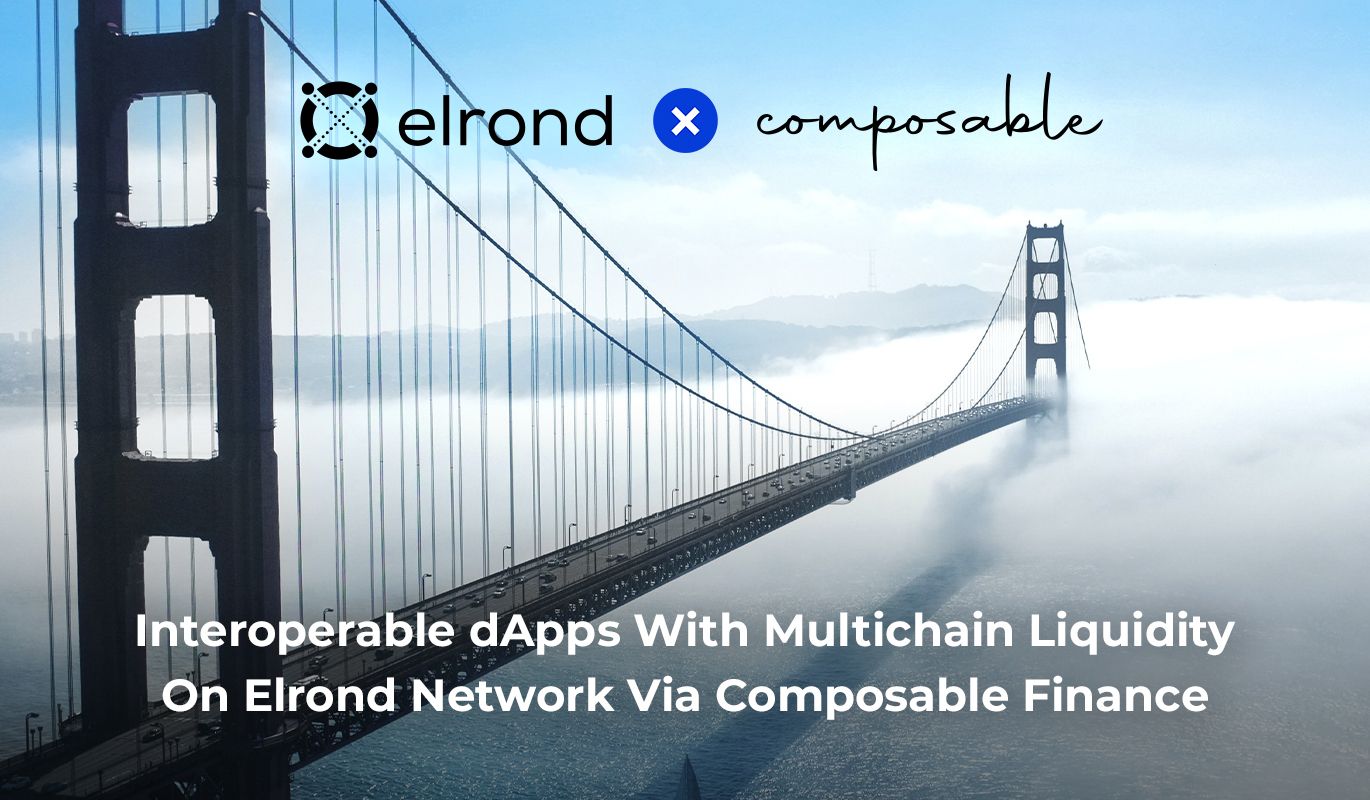 We have started a collaboration with Composable Finance, the cross-chain and cross-layer interoperability platform that serves as a meta-liquidity infrastructure for DeFi assets.
Composable Finance is building a protocol-agnostic layer that enables assets and information to flow between multiple different networks, as well as between different Layer 2 protocols deployed on top of the same blockchain.
The goal of our collaboration is to enable interoperable dApps to be built on the Elrond Network that can make use of the combined liquidity available on other blockchain platforms.
Our initial efforts will be focused on integrating the Elrond Network with Composable Finance's "Mosaic" application which acts as a bridge between multiple different networks. The notable difference is that assets can be swapped much faster, thanks to the liquidity provided by users into the Composable vaults.
"DeFi products operating at an internet-scale on the Elrond Network and drawing from all the liquidity available on other networks, via interoperability platforms such as Composable Finance, are going to shape the next wave of financial innovation." said Beniamin Mincu, Elrond Network CEO.
"Our mission at Composable is to establish an interoperable layer for all the DeFi products and asset types, so that value can flow seamlessly wherever it has purpose most. We're excited to tap into the opportunities of the exciting DeFi landscape that is shaping up on the Elrond Network." said Cosmin Grigore, Composable Finance CEO.
About Elrond
Elrond is a new blockchain architecture, designed from scratch to bring a 1,000-fold cumulative improvement in throughput and execution speed. To achieve this, Elrond introduces two key innovations: a novel Adaptive State Sharding mechanism, and a Secure Proof of Stake (PoS) algorithm, enabling linear scalability with a fast, efficient, and secure consensus mechanism. Thus, Elrond can process upwards of 10,000 transactions per second (TPS), with 5-second latency, and negligible cost, attempting to become the backbone of a permissionless, borderless, globally accessible internet economy.
About Composable Finance
Composable Finance is a cross-chain, cross-layer comprehensive Defi infrastructure solution. Our products are aimed at creating a composable layer for DeFi products on multiple blockchains, reducing disparity and inefficiencies, while empowering developers to build outside of the siloed single chain infrastructures.
https://www.composable.finance/
---
For more information, please visit us:
---
---
Latest news on Elrond
Check out our latest blog posts and updates