It's time to stake.
The Elrond network is live, and for the past 2 months the Elrond network has been running smoothly, underscoring the solid foundation on which one of the most scalable blockchain architectures in the space has been built. The last month has brought the unveiling of the native Elrond wallet, significantly simplifying onboarding and interaction for all the Elrond users.
A key stepping stone leveraging the simplicity of the new wallet was the release of staking Phase 1 -  the delegation queue - which has been received with great excitement by the community, and Phase 2 - the validation queue - which is being tested as we speak, to be released in the next week.
Below is a visualization of the network activity around 14th of October, when we opened the Delegation waiting list: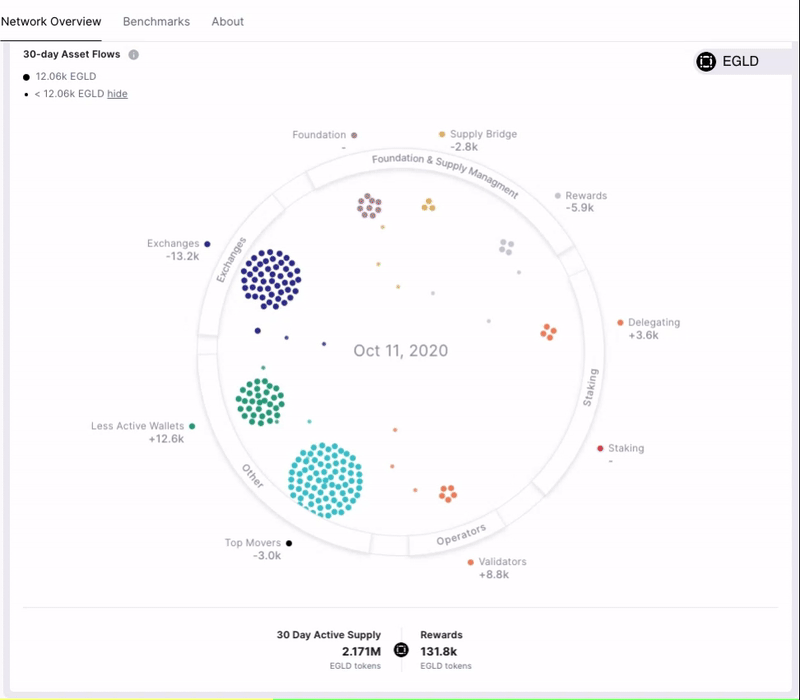 The Genesis Staking event was oversubscribed, thus we have  created additional staking capacity, which was quickly filled as well. Now, almost 3 months after our mainnet launch, staking interest is at its highest, topping 52% staked out of the entire circulating supply.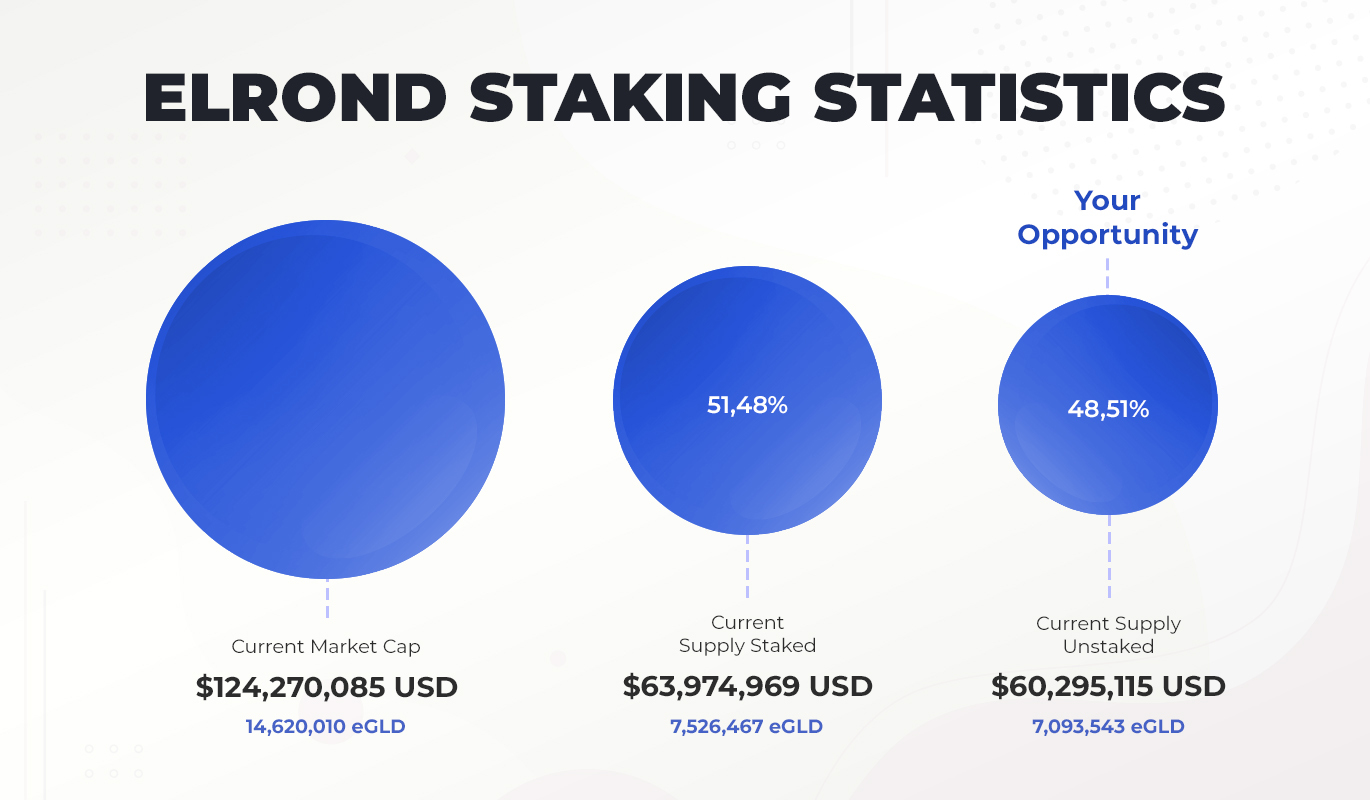 Delegators and validators are earning different rewards for securing the network:
36% APY for Mainnet Validators
29% APY for Mainnet Delegators
Up to 20% APY for Validators and Delegators Queue
Staking is a critical activity that ensures the security of the Elrond network and prepares everything  for the next building phase.
You can help secure the network by staking eGold in the Elrond wallet. It's useful, secure, intuitive, and we're a few clicks away from providing you with the help you need.
Next steps
Everyone is anticipating the mainnet upgrade and subsequent activation of the validation queue, smart contracts and the ESDT token model, which, together with the release of our development toolkit, will open the ideal playing ground for builders who want to leverage Elrond's unique advantages, such as:
Internet-scale performance with 15k TPS capacity
30% fees returned to Smart Contract authors as royalties
Comprehensive devkit that decreases building time & cost
Stable coins, NFTs and other tokens transferable at native protocol cost
The projects that will run on the Elrond network will bring a new adoption wave, increasing transactions on the network, enabling richer interactions, and growing the demand for eGold. eGold is already scarce, and it will become scarcer still.
Be on Elrond.
Useful Links:
---
For more information, please visit us:
---
Latest news on Elrond
Check out our latest blog posts and updates