Introducing Jungle DEX: The Playground For Driving Web3 Innovation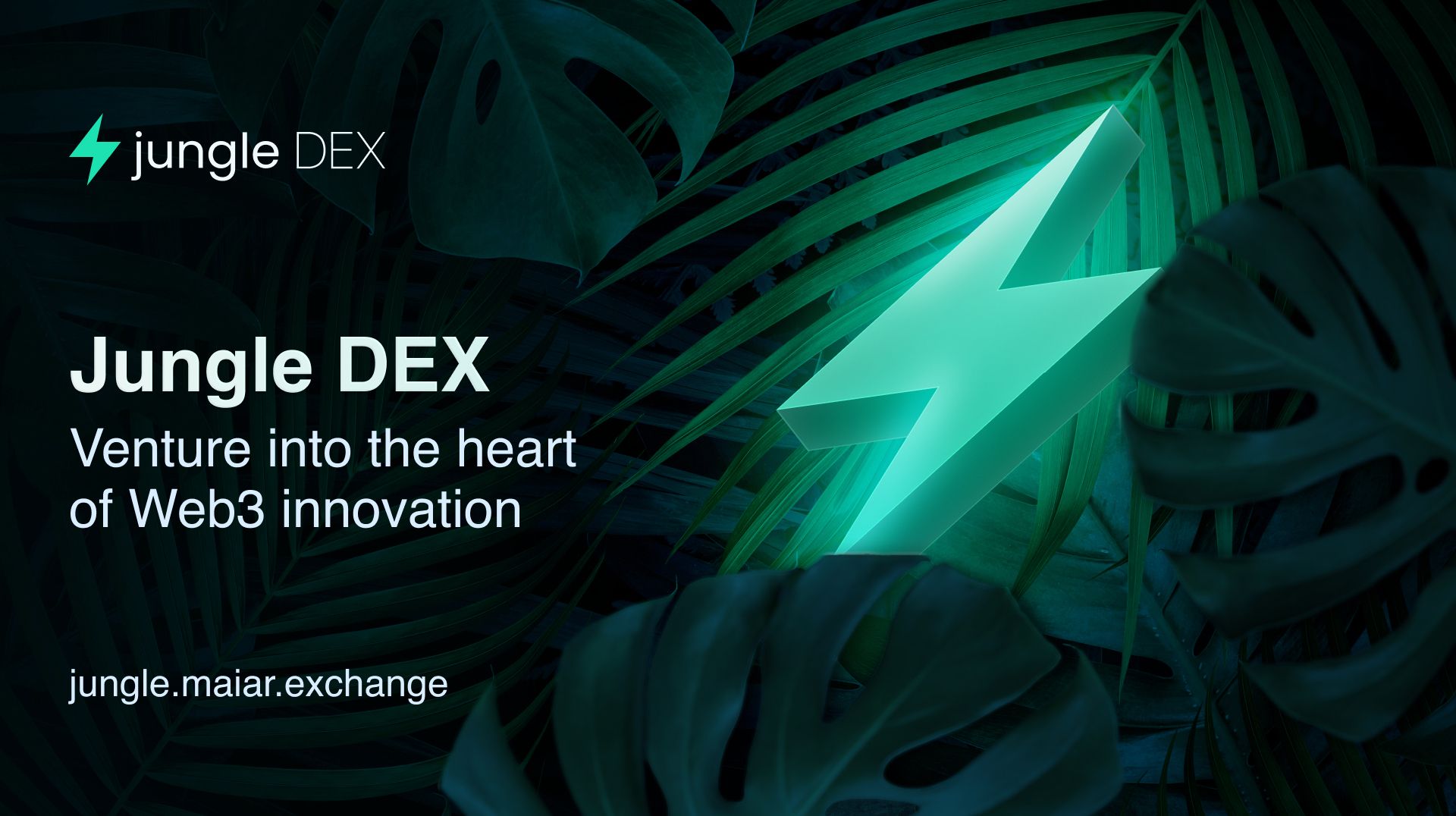 Changes at the core are driven by innovation at the fringes. The speed of innovation dictates the rate at which we progress.
Web3 technologies have made this especially true for finance. In only a short couple of years, DeFi products have been invented, explored and refined. Some of them are ready for mass adoption.
And we are still very early. Perhaps the next big disruptive Web3 concept is already out there, waiting to be discovered.
Exploring new Web3 horizons
We are thrilled to introduce Jungle DEX: an AMM platform where any ESDT tokens can be listed and traded. Powered by technology derived from the Maiar DEX, the Jungle DEX is a major step toward decentralization.
It introduces a new open community listing process, and very soon a fully automatic and permissionless validation, with DEX governance features already in the works.
It will give every project in the Elrond ecosystem the opportunity to create a market for their token and reach new audiences.
By retaining the main AMM DEX elements of the Maiar Exchange, the Jungle DEX will give a premium trading experience to all users.
And with a set of simplified rules for listing, every project in the Elrond Ecosystem now has the opportunity to provide their user base with a robust avenue for trading and liquidity providing.
Listing and Trading on the Jungle DEX
Projects who want to list their tokens on the Jungle DEX should know the following:
You must be the token owner
Your token must be branded (logo, info)
Pairing is with USDC
1% swap fees
Minimum initial liquidity $20,000 USD (10,000 USDC + the corresponding amount of token)
Follow this guide to get started: https://jungledex.com/jungle-dex-listing-process.pdf
Beware of crocodiles!
The first wave of projects for this go-live are Krogan, Landboard, and Launch - all interesting projects that are in a stage of development which is a great fit for the Jungle DEX. They are the first to be listed!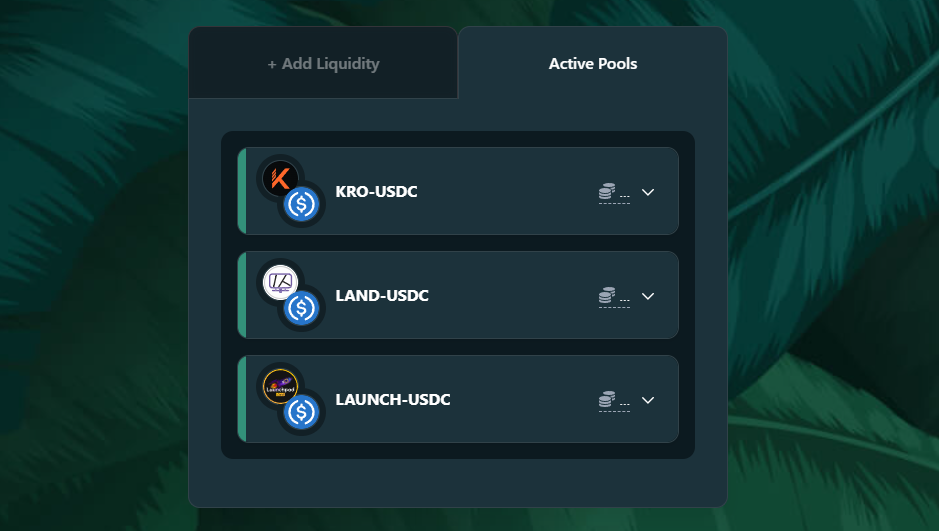 However, explorers should be cautious when approaching this DeFi playground. It is a platform with little to no barriers for entry, which means any type of project can list its tokens.
This means you have the opportunity to be amongst the first to engage with the next gem. But gems are rare and the number of projects carrying significant amounts of risk will be non-zero.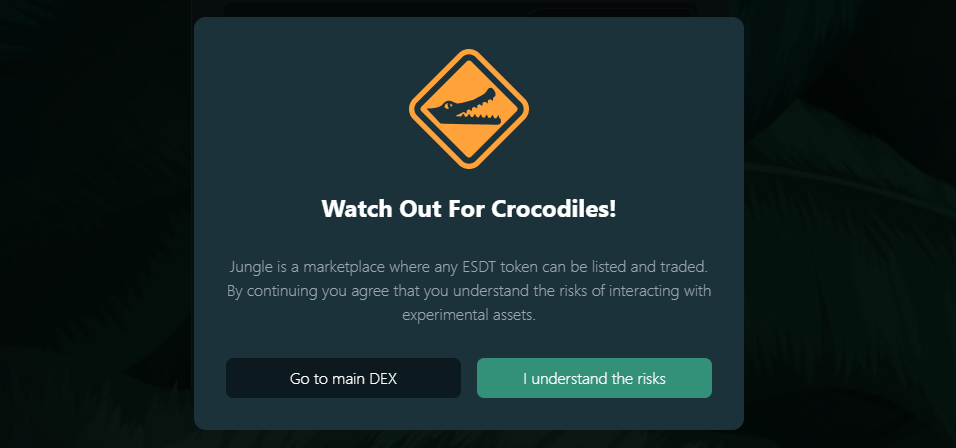 Tread carefully.
It's time to venture into the heart of Web3 innovation
The Jungle DEX platform is an essential tool for accelerating the expansion of the Elrond ecosystem. It gives all projects building with internet-scale blockchain technology the opportunity to accelerate their time to market and increase the number of holders and community members in a meaningful way.
It's time to open a new chapter for Elrond DeFi.
One where bold experimentation happens at higher speeds.
Churning the next gems at a faster rate.
Accelerating the next big innovations.
We invite you to explore the Jungle DEX and be an active part of reshaping global finance, one Web3 innovation at a time.
PS: The Jungle DEX is not only a place for experimenting with new assets, but an experiment in itself. The platform will be under constant monitoring and its parameters will be continuously adapted to ensure that it brings real value and utility to the Elrond community and ecosystem.
---
For more information, please visit us:
---
---
Latest news on Elrond
Check out our latest blog posts and updates