Builders At Work: Driving Internet-Scale Innovation Via Elrond Giants' Open Source Toolkit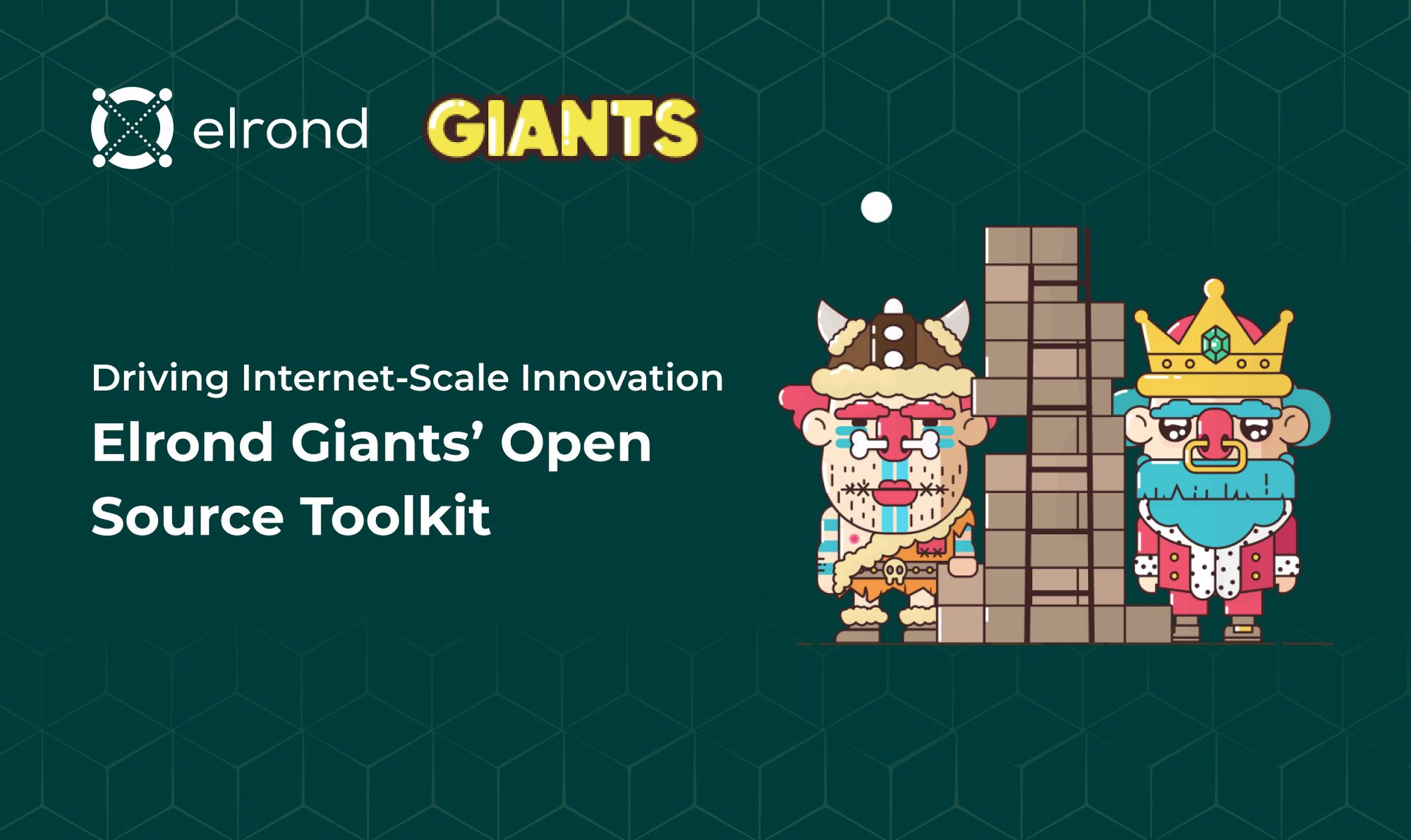 The internet has brought up perhaps the largest repository of open information that slowly became available for everyone and turned into one of the greatest amplifiers of human potential.

Supercharged by the internet expansion, the global collective collaboration ethos nurtured by the open source development movement had a major impact on everything we are interacting with today and led to an unprecedented wave of widespread, permissionless innovation.

The team behind Elrond Giants understood the importance and compounding effects in terms of innovation & rapid iteration of open-source and created a set of tools available for the community with the aim to bootstrap the early-development of projects leveraging our networks' capabilities.

Among their tools, you can find a dApp template, a JS library for authentication and a react hooks package, with many other resources to come. Check them all here:

https://github.com/Elrond-Giants

"We at Giants genuinely believe that contributing to the ecosystem - writing articles, pushing open-source content, and helping others, is a long-term investment that all projects with a long-term vision will benefit from. The entire Elrond Ecosystem gave us so many things - this is our way to give a little back to the community." said Razvan Statescu, co-founder at Elrond Giants.

They even went the extra mile with their passion around Web3 and launched an NFT product printer (Web3Print) that has Utrust payments integrated and a social page (MyERD) with NFT collectors at its core.

Through their contributions, Elrond Giants is setting an extraordinary example of what added value represents for the Elrond ecosystem. We appreciate their unwavering Elrond spirit and relentless efforts.
---
For more information, please visit us:
---
---
Latest news on Elrond
Check out our latest blog posts and updates