Orion Protocol Ecosystem Pool Powered By eGold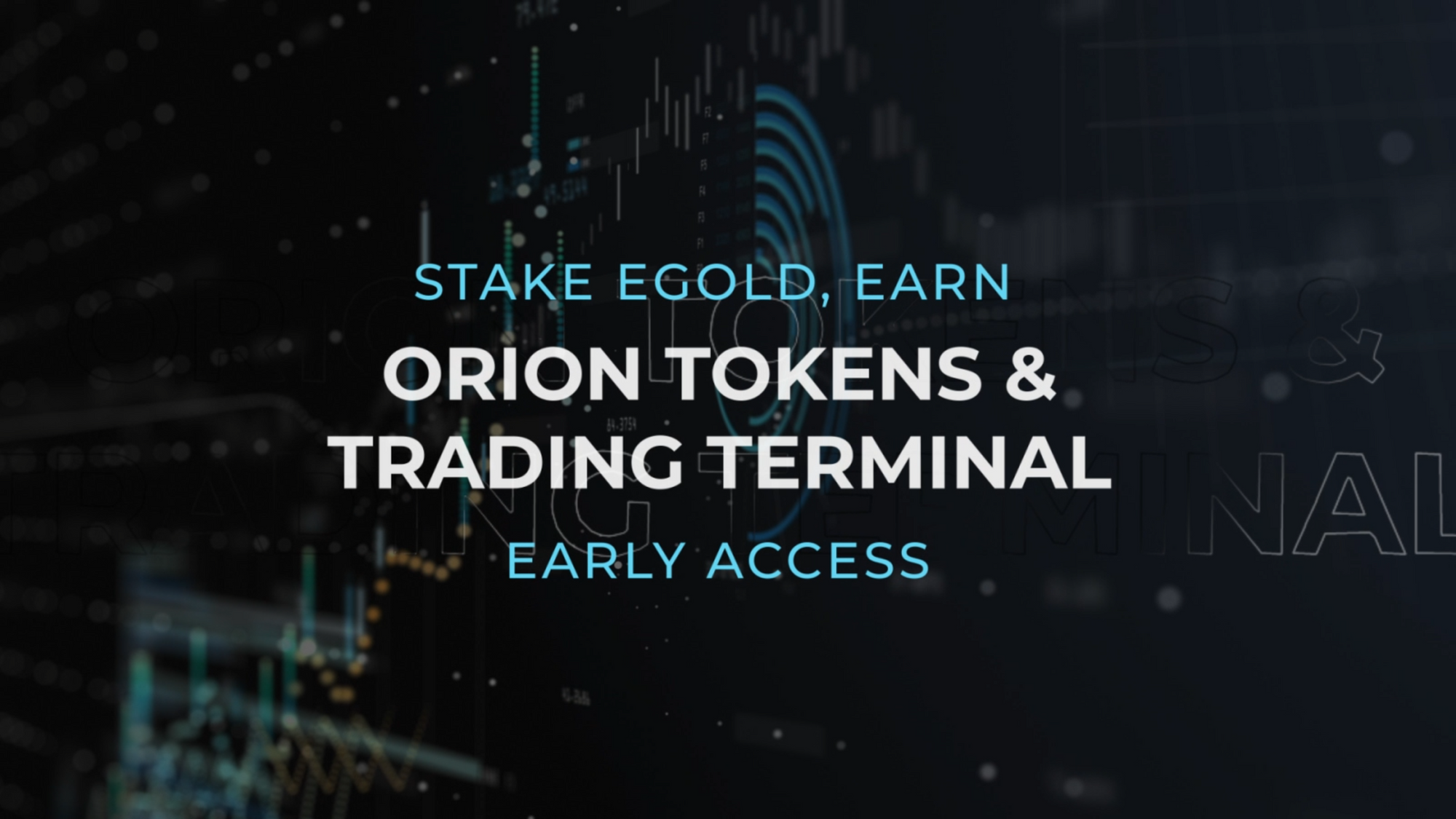 The Elrond ecosystem pools are community events that raise awareness about our ecosystem partners.
Our next one will be with Orion, the aggregation protocol that will build a meta-liquidity layer spanning centralized and decentralized exchanges from multiple blockchains. Smart contracts running on the Elrond blockchain will play a key role in enabling that.
The Orion Terminal Phase 1 recently just launched on the Ethereum network. Our next pool event will enable participants to access it early, and earn $ORN tokens as reward.
The event
Timeline:
Starts Tuesday 22 December 15:00 UTC
Ends 7 days after the pool is filled, at which time:
a. ORN rewards are distributed
b. EGLD stake are returned
c. Access to Orion Terminal is granted
Requirements:
10 eGold + 0.000168 eGold gas fee
A valid Ethereum address that you own - no exchanges!
Only one contribution per unique Elrond wallet
Only one reward per unique Ethereum address
Staking instructions:
Go to https://wallet.elrond.com
Click the "Orion Protocol" Ecosystem Pool button on the left
Follow the on-screen instructions
Enter a unique Ethereum address - no exchanges!
Confirm & send the 10 eGold staking transaction
1,000 slots available - first come, first served
Rewards after 7 DAYS:
4 ORN tokens sent to your Ethereum address - ~200% APY
Early Access to the Orion Terminal using your Ethereum address
10 eGold stake returned to your Elrond wallet
The ecosystem pool will become available at exactly the scheduled time. These usually go out fast. Good luck!

About Orion Protocol
Built on the most advanced liquidity aggregator ever developed, Orion Protocol solves some of the largest issues in DeFi by aggregating the liquidity of the entire crypto market into one decentralized platform.
Governing the protocol is the proprietary staking mechanism Delegated Proof of Broker, fulfilling every function via a decentralized brokerage with the ORN token at its core. This underpins each industry-critical solution built on the protocol, including the flagship product Orion Terminal: aggregating all major exchange liquidity into one decentralized terminal.
Orion Enterprise provides much-needed solutions for businesses in the space, including blockchains and exchanges, while their roadmap includes a price oracle and a high-margin DEX.
Website | Twitter | Telegram | Github | Blog
---
For more information, please visit us:
---
---
Latest news on Elrond
Check out our latest blog posts and updates