Private Mainnet Launch Partner StakeBorg To Offer Staking Services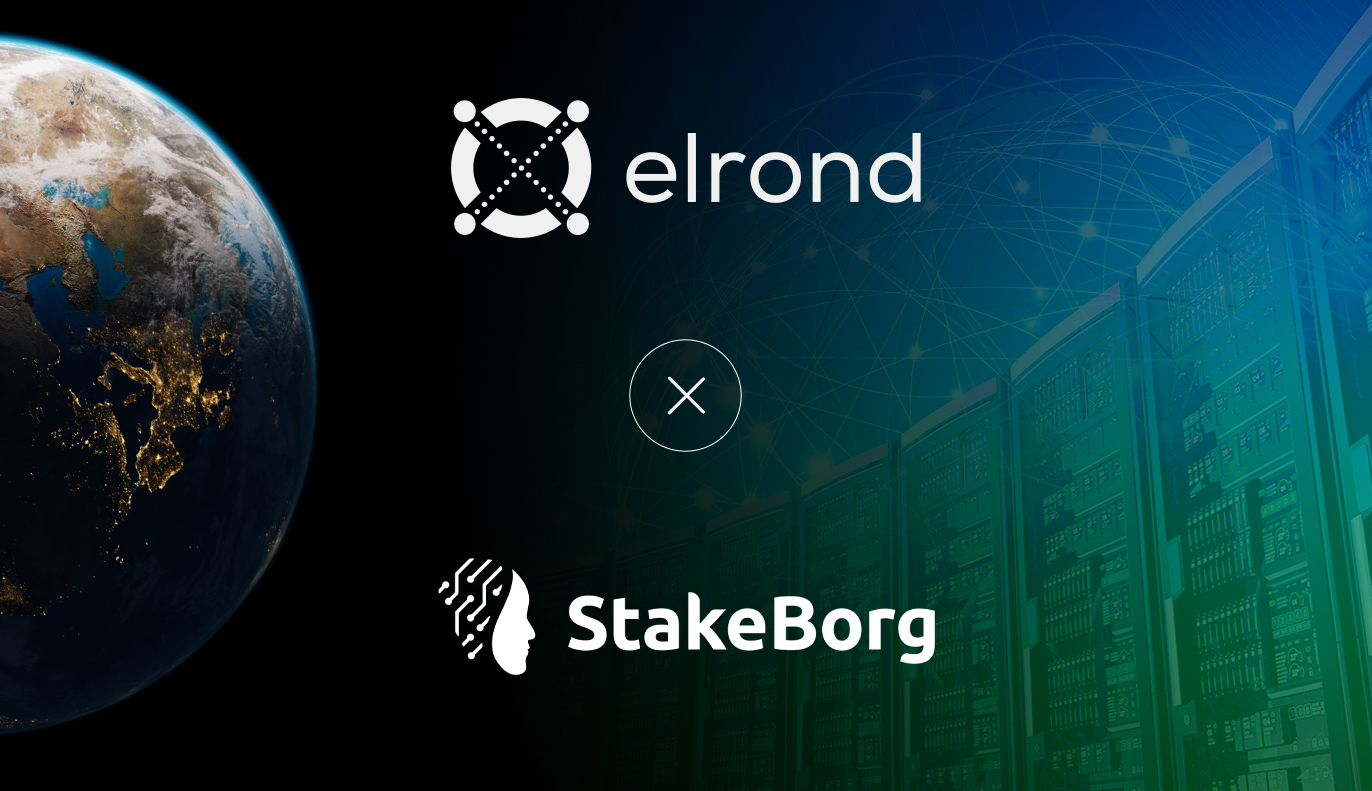 We're happy to announce that our private launch partners StakeBorg will start offering staking services! StakeBorg is already operating 34 Validator nodes on the Elrond mainnet and will service their extensive business network in Eastern Europe.
Through our collaboration, we will support StakeBorg with customized support for orchestrating their existing large deployment, as well as expanding it in the future. Our partner will actively pursue new capital contributions to our PoS economy from their partners and advocate for Elrond technology adoption within their extended business network in Eastern Europe.
"When an important staking participant shifts significant resources into becoming a provider, Elrond receives a big vote of confidence. We welcome our old collaborator and new partner StakeBorg to our ecosystem." said Beniamin Mincu, Elrond CEO.
StakeBorg is an investment fund and a blockchain infrastructure provider that develops non-custodial solutions tailored for institutional investment plans.
"Our ongoing engagement with the Elrond staking infrastructure gives us a unique perspective on the robustness of the ecosystem and the incredible speed at which it is constantly improved. We're excited to contribute our resources towards Elrond's long-term goal" said Razvan Munteanu, Stakeborg Founder & CEO.
About Elrond
Elrond is a new blockchain architecture, designed from scratch to bring a 1000-fold cumulative improvement in throughput and execution speed. To achieve this, Elrond introduces two key innovations: a novel Adaptive State Sharding mechanism, and a Secure Proof of Stake (PoS) algorithm, enabling linear scalability with a fast, efficient, and secure consensus mechanism. Thus, Elrond can process upwards of 10,000 transactions per second (TPS), with 5-second latency, and negligible cost, attempting to become the backbone of a permissionless, borderless, globally accessible internet economy.
About StakeBorg
StakeBorg provides an enterprise-level Proof-of-Stake infrastructure that aims to create a powerful bridge between investors and the best blockchain-based projects. By leveraging many years of experience and our secure & reliable infrastructure we offer non-custodial staking solutions that are tailored for institutional investment plans.
---
For more information, please visit us:
---
---
Latest news on Elrond
Check out our latest blog posts and updates