The Elrond Mainnet kicks off with DeFi - Orion Protocol Integration Update
We're excited to share about the first DeFi integration of the Elrond mainnet with Orion Protocol. We are supporting our partners to enable their platform to aggregate the entire liquidity from centralized & decentralized exchanges, as well as liquidity pools.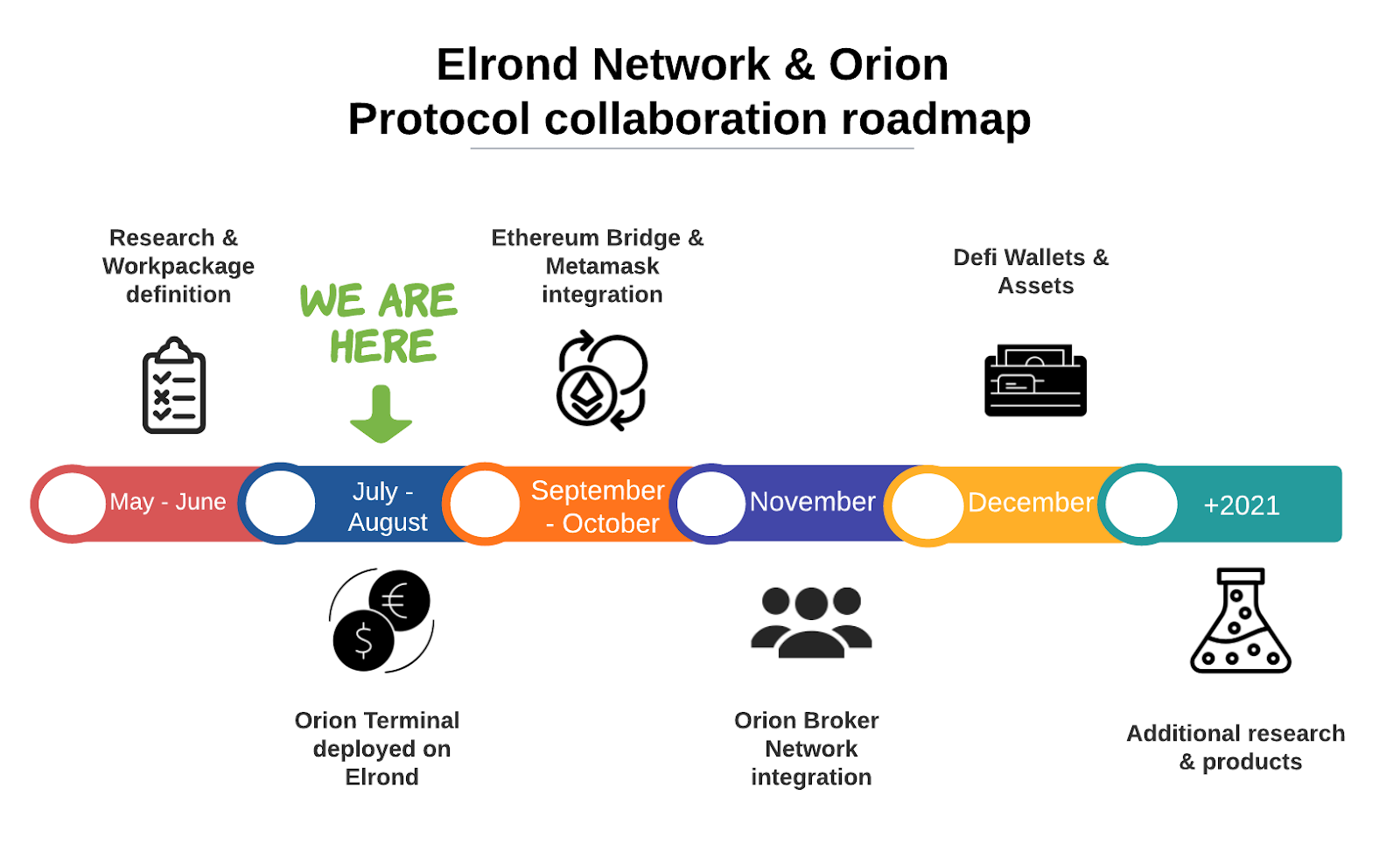 The Orion Trading Terminal will be deployed on Elrond network as an exchange contract. Thanks to our robust toolset and full support from our devs, the Orion team has been able to make remarkable progress.
✅ Deposit/withdrawal of assets.
✅ Trade functionality, fill/cancel/update
✅ Methods for determining balances and trade status
✅ Different models, such as an order model with encoding, decoding and validation functionality
⏱ Signature validation
⏱ Implementation of the order fee
⏱ Writing further tests
"Working with the Elrond tools feels natural for our developers and has enabled us to power through the workload. It feels a lot like developing web applications, which many developers can easily grasp. This will enable us to scale easily" said Alexey Koloskov, Orion CEO.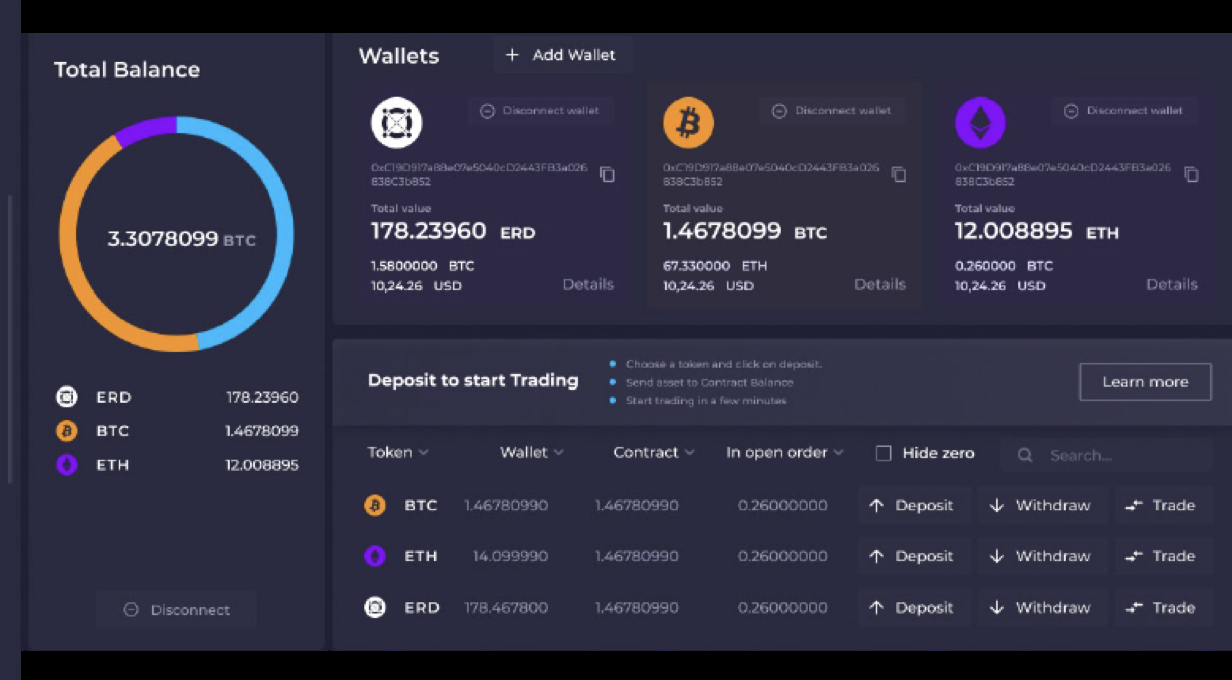 The Orion team is on track to develop the ultimate cryptocurrency aggregation platform. The integration with our blockchain will enable fast, inexpensive and liquid #DeFi products, and will bring an important transaction volume to the Elrond mainnet.
About Elrond
Elrond is a new blockchain architecture, designed from scratch to bring a 1000-fold cumulative improvement in throughput and execution speed. To achieve this, Elrond introduces two key innovations: a novel Adaptive State Sharding mechanism, and a Secure Proof of Stake (PoS) algorithm, enabling linear scalability with a fast, efficient, and secure consensus mechanism. Thus, Elrond can process upwards of 10,000 transactions per second (TPS), with 5-second latency, and negligible cost, attempting to become the backbone of a permissionless, borderless, globally accessible internet economy.
About Orion Protocol
Orion Protocol is a DeFi project that has been in development since 2018. Until mid-2020, the project had been largely self-funded by Orion's team, which is led by Alexey Koloskov, who created the Waves DEX, which is the flagship product of the WAVES blockchain and is consistently one of the most actively used decentralized exchanges in the world.
The liquidity aggregation generated by the Protocol enables Orion to deliver a series of products that have iminent market demand, including the Orion Terminal, Oracle, aggregated lending, and trustless high-margin trading.
---
For more information, please visit us:
---
---
Latest news on Elrond
Check out our latest blog posts and updates