MASSIVE: US Citizens Can Now Purchase EGLD From Maiar!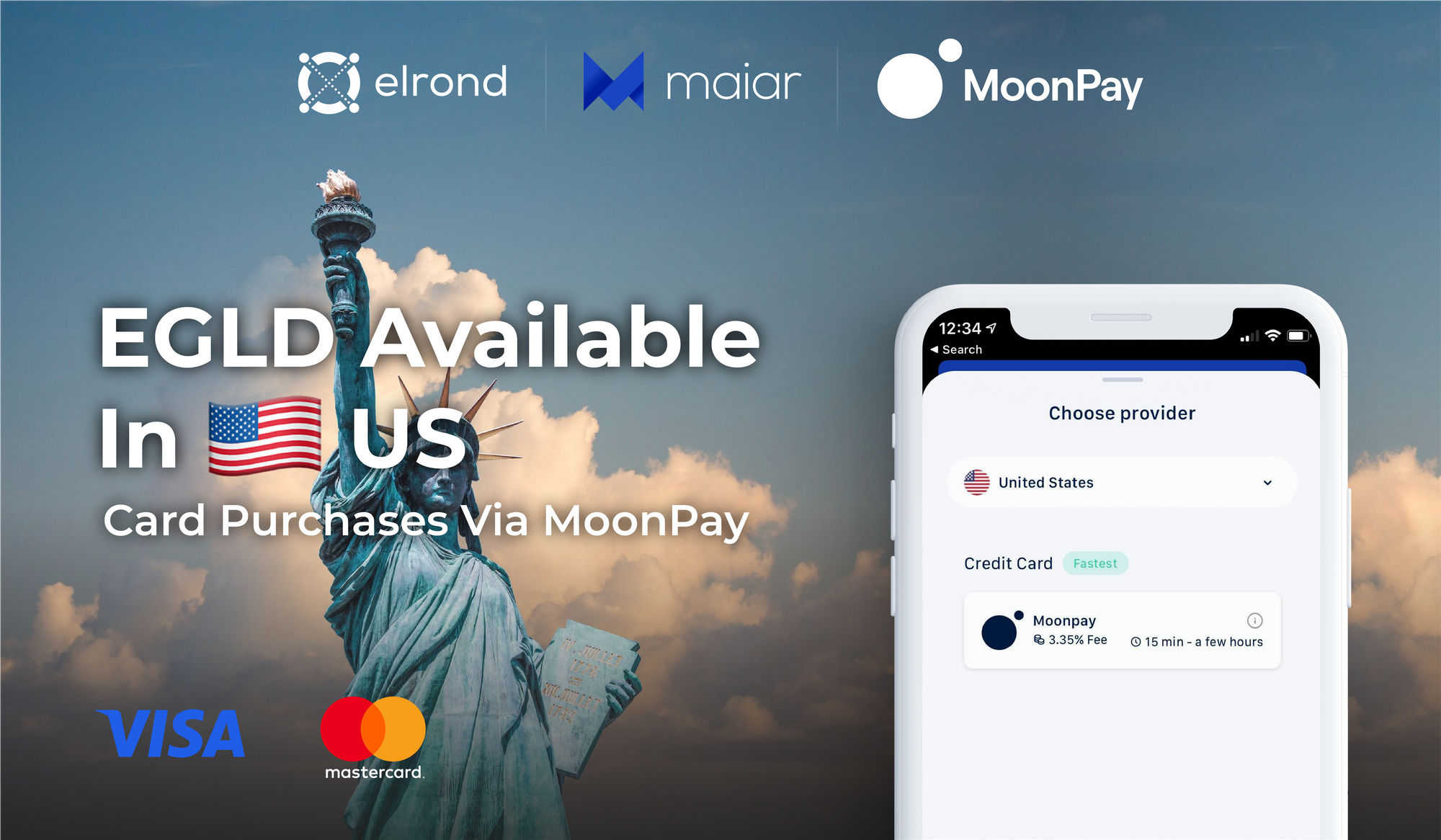 We are thrilled to announce that the world's largest retail economy now has direct access to EGLD! US citizens can now purchase EGLD via credit card directly from the Maiar app, or from our onramp page.
Transactions will be processed via MoonPay. Our partner has indicated that EGLD purchases are available in all US states except Louisiana, New York, and Texas.
Get EGLD here: https://buy.elrond.com
---
For more information, please visit us:
---
---
Latest news on Elrond
Check out our latest blog posts and updates