US Infrastructure Provider Staked Joins Elrond as Mainnet Launch Partner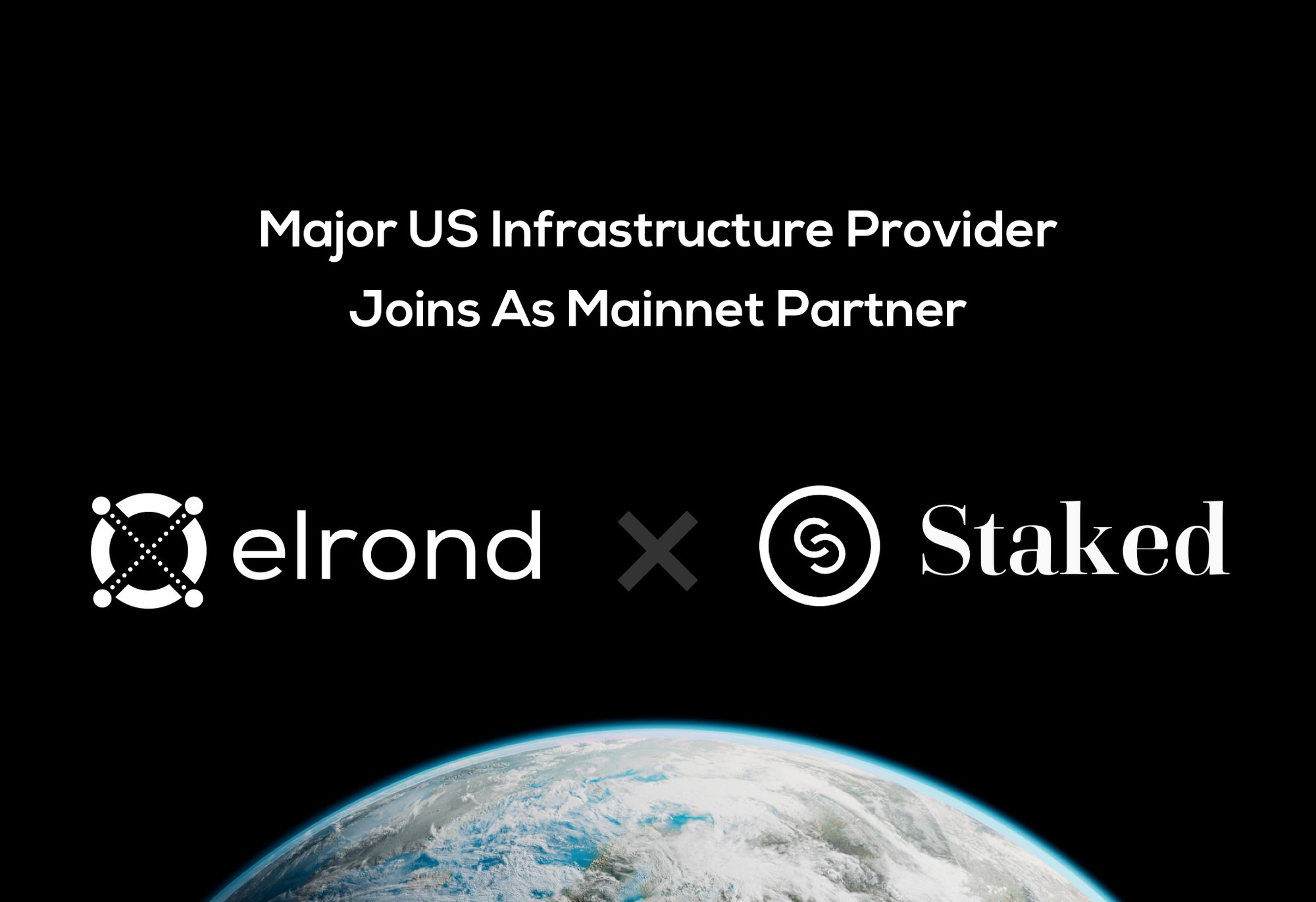 We're excited to announce that Staked will join us as a Genesis Launch partner and will help bootstrap our "Zero to One" mainnet. The US-based firm operates blockchain infrastructure on behalf of institutional investors and offers an array of staking & DeFi services.
Staked is one of the largest players in the infrastructure blockchain space, supporting more than 20 of the largest PoS projects and offering RAY, a leading DeFi service. Staked is backed by industry leaders such as Coinbase Ventures and Winklevoss Capital and has been active since 2018.
"We're preparing to bootstrap the most advanced blockchain architecture on a network that will have more than 2000 nodes from the start. We have done a lot of preparations, tests, additional tools, and scenarios to be ready. Having an experienced partner such as Staked at our side gives us an extra boost of confidence for our upcoming mainnet launch." said Lucian Mincu, Elrond CIO.
Staked will join the preparation activities leading up to the Elrond "Zero to One" mainnet launch on the 30th of July. We will be minting our Genesis Block with help from their secure and performant infrastructure, operated by skilled engineers with vast experience in PoS tech in general and mainnets bootstrapping in particular.
"Staked supports the leading projects in the ecosystem, evaluating them both technically and via their staking economics. Elrond continues to show steady progress and their infrastructure layer is very straightforward to engage with. We're happy to be part of the Elrond mainnet launch lineup and to explore future staking services." said Tim Ogilvie, CEO of Staked.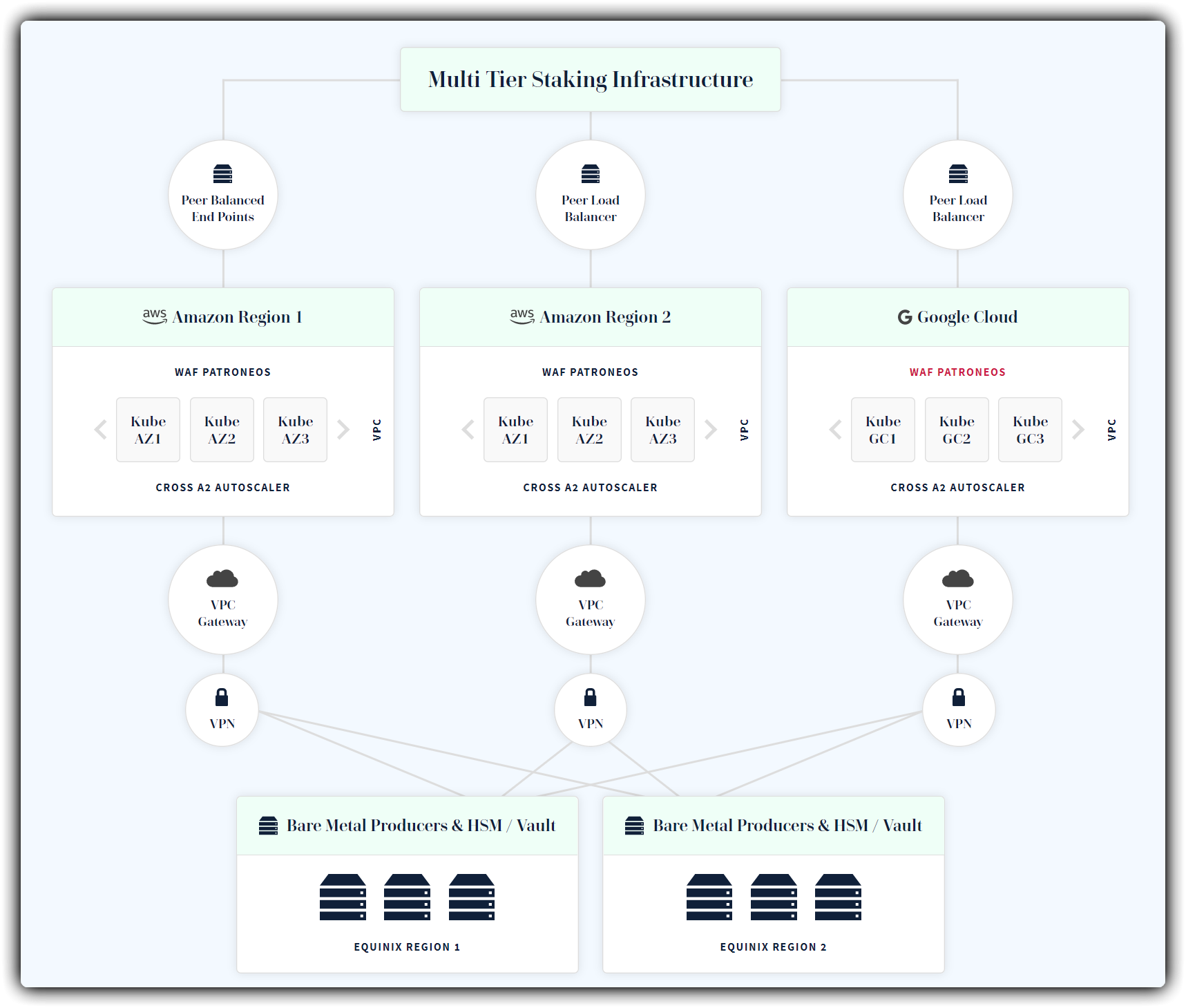 Staked becomes our 15th genesis launch partner and arguably one of the most experienced, with strong institutional support and exposure to a mainly US customer base. The collaboration strengthens our infrastructure layer ahead of our mainnet launch and gives broader exposure to Elrond staking and our ecosystem as a whole.
About Elrond
Elrond is a new blockchain architecture, designed from scratch to bring a 1000-fold cumulative improvement in throughput and execution speed. To achieve this, Elrond introduces two key innovations: a novel Adaptive State Sharding mechanism, and a Secure Proof of Stake (PoS) algorithm, enabling linear scalability with a fast, efficient, and secure consensus mechanism. Thus, Elrond can process upwards of 10,000 transactions per second (TPS), with 5-second latency, and negligible cost, attempting to become the backbone of a permissionless, borderless, globally accessible internet economy.

About Staked
Staked operates the most secure, performant, and cost-effective block production nodes for decentralized PoS protocols on behalf of institutional investors. Our multi-tier signing and listening node architecture delivers stakeholders the ideal combination of security, scalability and decentralization.
The Staked team has a long and successful track record of starting, building and operating web services at companies such as IAC/InterActiveCorp, Vimeo, AdBuyer/MediaOcean, PlanetTran, Flavors.me, Haystagg and Think Gaming (YC 2014).
---
For more information, please visit us:
---
Latest news on Elrond
Check out our latest blog posts and updates